The Heart and Soul of Your Home
Inspiration
Kick back and take a browse through our most popular articles, Find out what's popular in painted furniture, be inspired by this seasons colours and use our resources guides to learn more about your favourite furniture.....
Inspiration Latest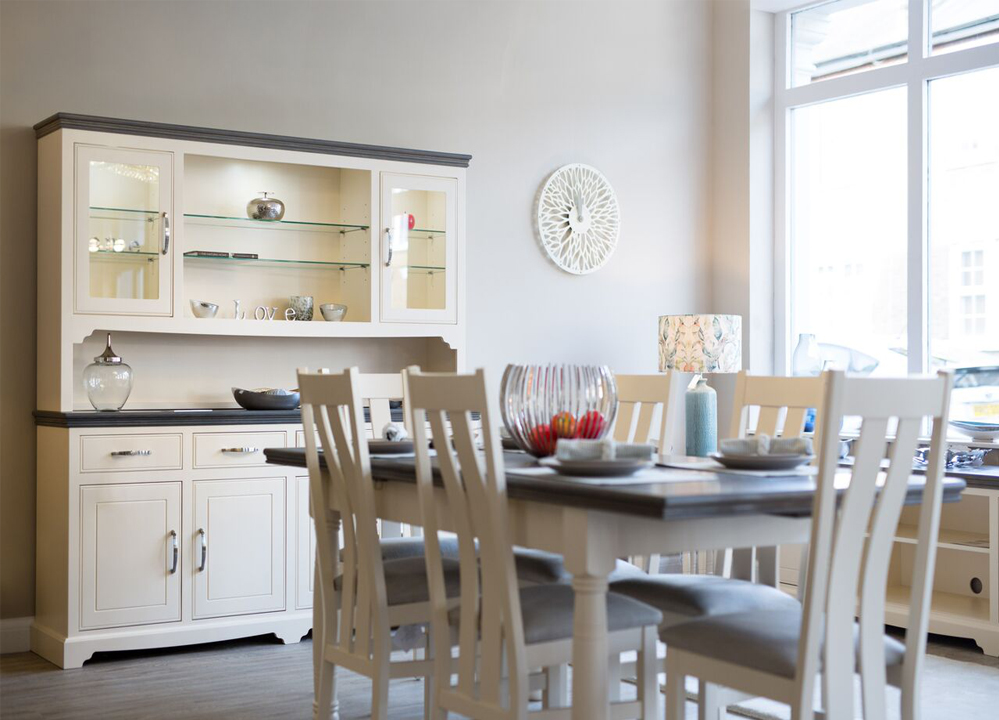 8 Feb 2018, 12:15 PM
Colour Guides
6 Feb 2018, 4:31 PM
Colour Guides
10 Jan 2018, 1:28 PM
Style Guides
Share your thoughts with us Latest
17 May 2015, 12:00 AM
Travelled across the country to see this furniture. Wasn't disappointed. Website doesn't do it justice.
Have seen comparable furniture in retail stores and at similar prices but they do not touch the quality of this painted furniture.
Would certainly buy again but with this quality I certainly won't need to replace anything for years to come.
Nic Aldous
Norwich
read more...
Share your thoughts with us
We offer a full range of customisable furniture including painted bedroom furniture and living room furniture and a choice of painted dining tables. In addition to a huge range of customised furniture, We also have a whole host of great value items in our off the peg collections. These collections have been carefully selected to meet our exacting standards in build quality and finish. Whether you are searching for stylish painted furniture for your living rooms, beautiful and relaxing painted bedroom furniture or contemporary dining with the Solid Oak Cotswold collection, we think you'll find the solution among our exquisite painted furniture collections.
Thank you for subscribing to the
SVA shop