Cirencester

01285 656 041
Kingston

0208 946 8336
8 Tips to Help You Choose High-Quality Handmade Furniture
7 Oct 2022, 6:21 PM
8 Tips to Help You Choose High-Quality Handmade Furniture

Quality is everything when youíre choosing handmade furniture. Top-quality pieces look great but are also designed to last, giving you an attractive piece of furniture that offers real longevity. When youíre making an investment in furniture, you want to feel confident in its quality, but sometimes you might be uncertain about what to look out for or what questions you should be asking. Not knowing what you should be looking for means itís all too easy to end up with inferior furniture that simply doesnít last.

Read on to discover our 8 tips to help you choose high-quality handmade furniture.

1. Do drawer glides run smoothly?
Our first tip is applicable for any type of furniture that has gliding drawers, whether thatís a chest of drawers, a cupboard, or drawers built into a bed frame. Itís an important one to look out for if you want your furniture to be long-lasting and to function well. Itís always worth checking that the drawers glide smoothly and there arenít any catches. Smooth operation is a sign that the furniture has been accurately measured and carefully assembled. Drawers that catch can be an annoyance but they also increase the chances of your furniture becoming damaged. If they donít operate properly itís better not to take the risk Ė choose an alternative piece of furniture that you can feel more confident in.

2. Does it use dovetail joints?
Dovetail joints are a type of joining technique that is commonly used for drawers. They require a significant amount of woodworking skill to construct but are also the sturdiest and most reliable type of joint because they have multiple contact points. Again, this is a bonus for any type of load-bearing furniture as well as for drawers. A dovetail joint can dramatically increase the pieceís strength. If you want your furniture to be long-lasting and strong, itís worth ascertaining the type of joints it uses. Well-constructed dovetail joints are a good sign that this piece of furniture is designed to last a long time and are an excellent indication of high-quality workmanship.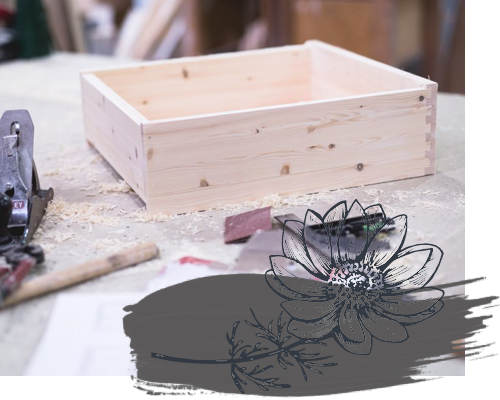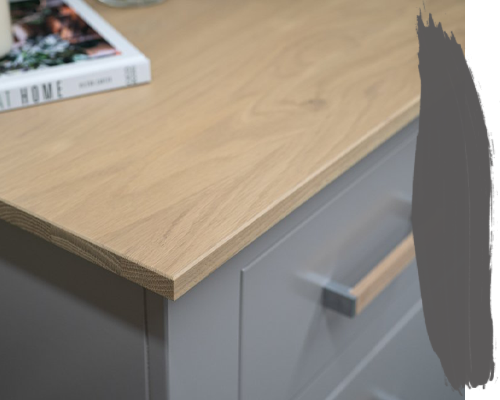 3. Is it scratch resistant?
When it comes to wooden furniture, some wear and tear are inevitable, even with the best-made pieces. Your furniture might be particularly at risk of scratches if you have children or pets in your household. However, you can choose furniture that minimises the risk of visible scratches and defects.

We use special catalysed paints, which contain a hardener.† The hardener allows the paint to dry more quickly and achieves a stunningly smooth and durable finish. The finish on our furniture is set to allow just the vaguest hint of the underlying wood grain.

4. Does it have a high quality finish?
Protective finishes arenít the only type of finishes for furniture. The finish can really make a difference to the overall look of the piece, as well as its longevity. Different stains, varnishes, and finishes are required for different materials and itís important to ensure that the optimum option has been used when youíre looking at furniture. A poor quality or inappropriate choice of finish might cause the furniture to degrade or fail to adequately protect surfaces from scratches, wear and tear, or sun damage. This means it wonít last as long as you want or need it to. A high-quality finish should protect the integrity of the furniture as well as add to its aesthetics.

At the Painted Furniture Company, once the painting process is complete the furniture is moved to our infra-red drying oven, where it 'bakes' for 24 hours. This ensures the paint is completely dry and cured.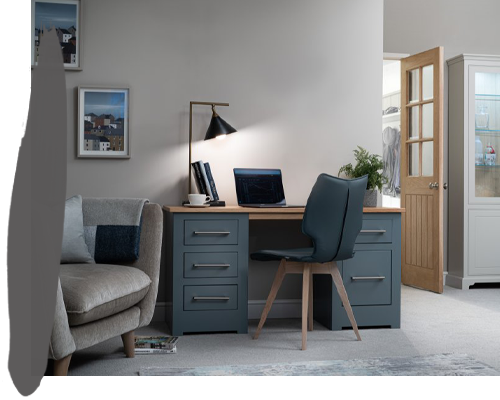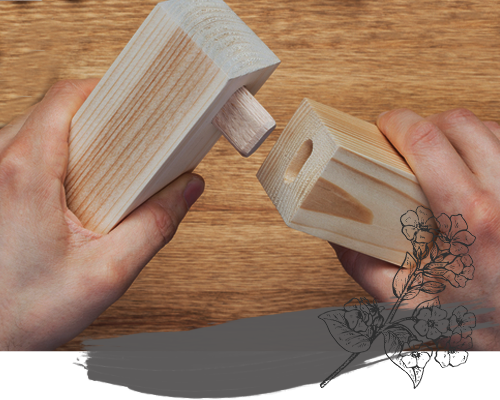 5. Does it use mortise and tenon joints?
Mortise and tenon joints are one of the most commonly used varieties of woodworking joints. Theyíre extremely strong, which makes them important for constructing the legs of chairs, tables, and other types of furniture. If youíre purchasing this type of furniture, checking the quality and type of the joints used is essential. A poorly constructed mortise and tenon joint can make furniture wobbly or unstable, meaning itís much more likely to break and is uncomfortable or unreliable to use. Always check that furniture with legs has this type of joint and that itís well put together.

6. Does it include durable hardware?
Some types of wooden furniture include hardware like handles or knobs. Hardware might be a small detail but itís still important to check that these pieces are durable and meet your needs. Poor quality hardware is prone to break or become detached and this can ruin the overall effect of your furniture, as well as affect its performance. This can be particularly problematic if you canít easily source replacement hardware parts. When youíre choosing furniture, check that any hardware is strong and durable. You can also ask about the availability of replacement parts in case anything goes wrong. However, itís preferable to choose pieces that have reliable hardware in the first place.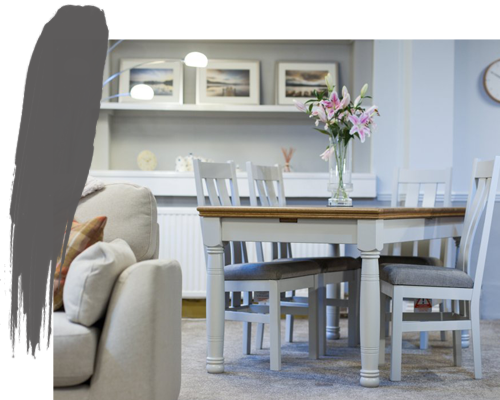 7. Are there a selection of colours available?
Bespoke handmade furniture should be a perfect match for your needs. Making an investment only to find that the piece doesnít match your home or that you dislike the colour can be a real disappointment. For your new furniture to form a cohesive part of your home, it needs to match your choice of decorating scheme. Itís always worth finding out if the furniture is available in a choice of colours so you can really get what you want. A colour choice means you can select a piece that really works within your space and adds to the overall effect. Being able to choose between different colour options gives you more freedom to create a bespoke furniture piece that you really love and can treasure.

Here at the Painted Furniture Company you can choose from over 20 colours, ranging from popular shades of grey and white to bold blues and reds.

8. Is it sturdy?
Your furniture is there to be used and enjoyed so checking that the furniture is sturdy enough for your needs is always an important consideration. Weak or unstable furniture may need repairs or have to be replaced so if youíre making an investment in furniture, you need to check that itís worth your money. Itís also important to think about how much use your furniture will be in. Something that youíre going to use on a daily basis naturally needs to be more reliable than a piece you only have for occasional use. Always ensure that furniture is stable and sturdy enough to meet your needs and can cope with regular use before you buy it.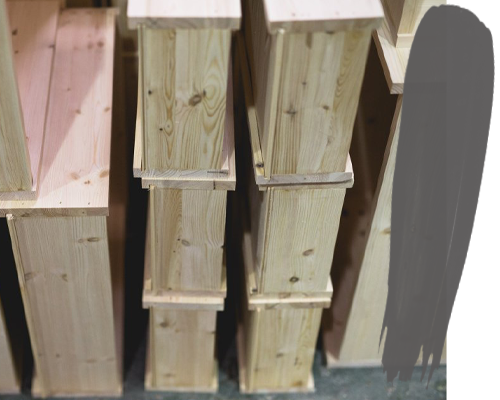 Choose high quality handmade British furniture
Itís clear that you need to think carefully when youíre choosing handmade British furniture. Itís not enough for the piece simply to look great. Whilst this is essential, you also have to think about the quality of its construction and materials and whether the piece is designed for longevity. Itís worth taking your time and considering everything on this list before you commit to buying a new piece of furniture.

For reliable high quality handmade furniture made by expert craftspeople, that looks stylish but is also reliable, Painted Furniture Company are specialists. We offer a wide variety of bespoke furniture solutions made from quality materials and carefully constructed for longevity and strength.

The Paint Room
View all the colours and wood finishes we have available for our bespoke furniture. Take a look and order your samples today.