Cirencester

01285 656 041
Kingston

0208 946 8336
Caring For Your Painted Furniture : A Quick Guide
21 Apr 2016, 4:41 PM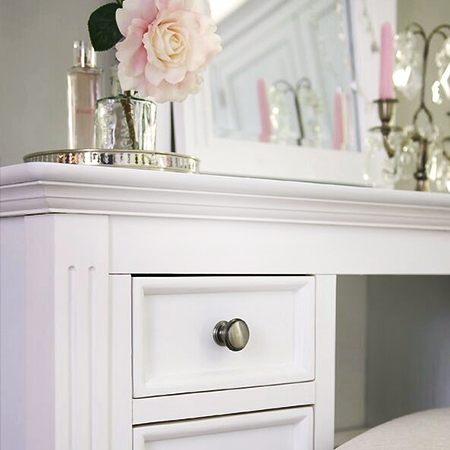 Caring for Your
Painted Furniture

A Quick Guide
When you buy an item of hand-crafted painted furniture, you will want to ensure that you take good care of it. Depending on the quality of the timber and the level of craftsmanship, your furniture could easily last you a lifetime if cared for properly.

Wooden tops of your painted furniture will naturally age, but this is not a problem in itself. Instead, it adds character to the piece. But you do not want your furniture to become overly worn too quickly, and you want it to remain looking beautiful for many years.

Here are some of the most important things to remember when you look after your furniture to ensure it stays in perfect condition for longer.

KEEP IT AWAY FROM WATER
Water and furniture are not a good combination. While the occasional spill will not be a problem, make sure it is cleaned up as soon as possible so the water does not soak into the wood.

Also be careful not to leave cups or glasses directly on top of your wood or painted surfaces. Instead, always use a coaster to protect your furniture. Be especially careful with alcoholic drinks and make up remover!
Don't Keep It Near heat
Rapid changes in temperature can cause damage to wooden or painted furniture over time, so think carefully about where you position your furniture. Don't place your furniture next to a radiator or an air conditioning unit, instead keep it in a location where changes in temperature will be less extreme.

You should also keep it away from an open window where the rain may get in and cause damage.

Clean Weekly with a damp cloth
To clean your painted furniture, simply take a lint-free cloth and dampen it slightly, then wipe it over the item once a week or so to remove the dust. Don't let the furniture become wet because this can mark it.
Be careful if you use any furniture cleaners because sometimes they can contain chemicals that damage the paint. For wood surfaces always use a silicon free polish.

Be Careful of
other Items
If you want to keep other items on top of the furniture, make sure they will not damage the wood or painted surface. For example, use felt backing when you place items like lamps and ornaments on the furniture. You should also move accessories around regularly so that they do not stay in the same place because this may cause marking over time.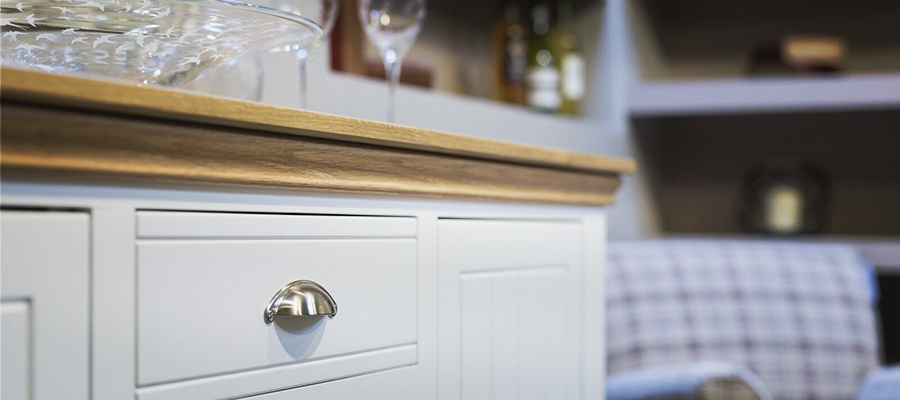 Look After Your Painted Furniture
These are some of the most important steps to focus on when you care for your quality painted furniture. Caring for your furniture does not require a huge amount of effort, and by simply sticking to a few simple rules and spending a bit of time looking after your item of furniture, you will ensure that it stays in perfect condition for many more years.
The Paint Room
View all the colours and wood finishes we have available for our bespoke furniture. Take a look and order your samples today.