Defining Handmade Furniture Terminology
1 Sep 2021, 5:46 PM
Defining Handmade Furniture Terminology

In our industry, there are three terms that are frequently used interchangeably despite their meanings being rather distinct:




Here at the Painted Furniture Co, we are proud to sell only handmade wood furniture pieces custom crafted and made-to-order. We also offer bespoke painted furniture as well. So that you understand how important this is, let us define the terms.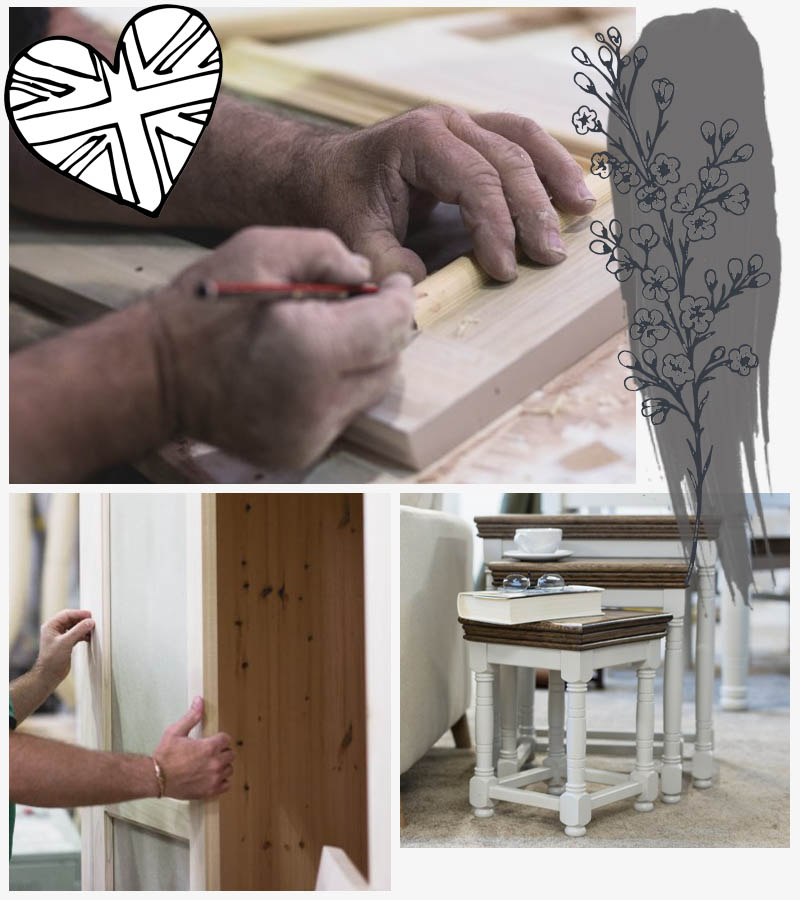 1. Handmade Furniture
Handmade furniture is, in the purest sense, furniture made by one's hands rather than by a machine. Hand tools may be utilised, but handmade furniture is not built on an assembly line using computerised and mechanised equipment. Everything is done by skilled craftsmen using their own hands alongside their knowledge, experience, and skill.

When we make handmade furniture, we handcraft every piece from scratch. Those pieces are then assembled by hand at our workshop. Why do we undertake such efforts? Because truly handmade furniture offers superior quality and craftsmanship. Each drawer, for example, is hand fitted and adjusted to fit in its particular drawer box, the base of each drawer is then marked so we know which one fits where, just in case we have to remove the drawers to carry a heavy piece upstairs. This is the sort of detail which gives your furniture character and personality.

You should know that some mass producers refer to their furniture as handmade even though parts are mass-produced by machines. Their furniture isn't truly handmade; it is hand-assembled. There is a significant difference.



2. Made-To-Order Furniture
Manufacturing any product involves a multi-step process of creating individual parts and then assembling them to produce the finished product. Manufacturers have options here. In a mass production setting, it is far more efficient to produce a large volume of standardised pieces that could be sold in larger volumes and at cheaper prices.

The other option is to make pieces to order, which is what we do here at Painted Furniture Co. Made-to-order furniture is furniture that is not built until a customer orders it. When an order comes in – and only then – craftsmen set about making the parts and assembling them. In that sense, a true made-to-order factory doesn't have a warehouse of parts waiting for assembly. Each part is only made when it is needed. Each furniture piece is assembled only as parts are manufactured. And none of it occurs until a customer orders a piece.

Again, some mass producers market their pieces as made-to-order based on the fact that they don't assemble parts until an order comes in. But as with the handmade issue, using the term this way is deceptive. Assembly is just the final step in the manufacturing process. If everything prior to assembly is already done when an order is placed, a piece is not truly made-to-order. It is assembled-to-order.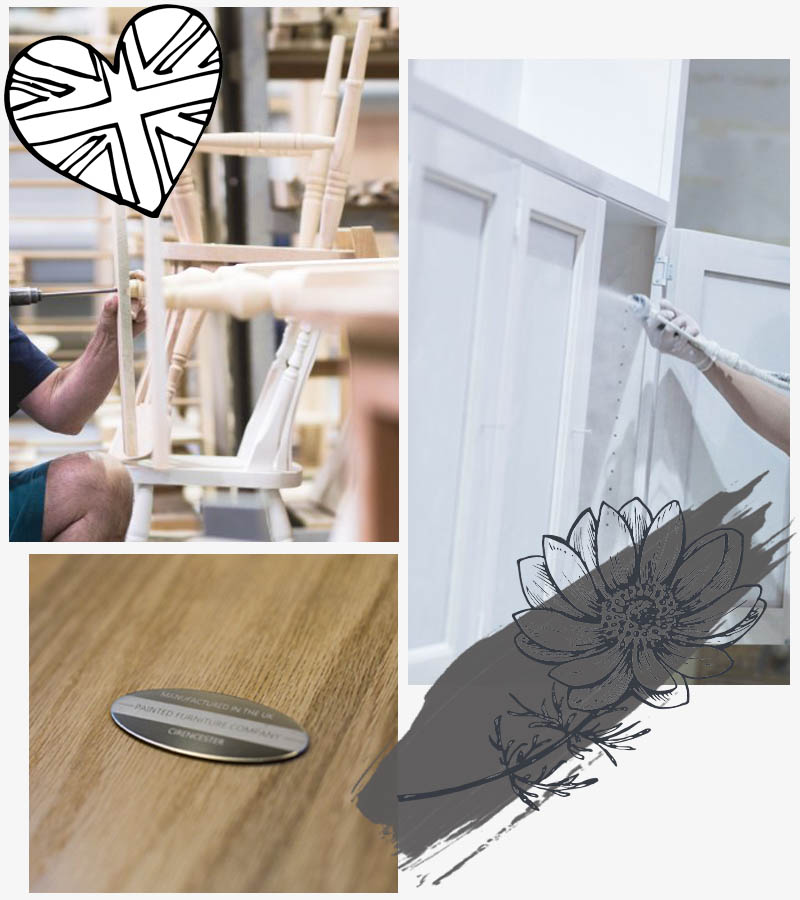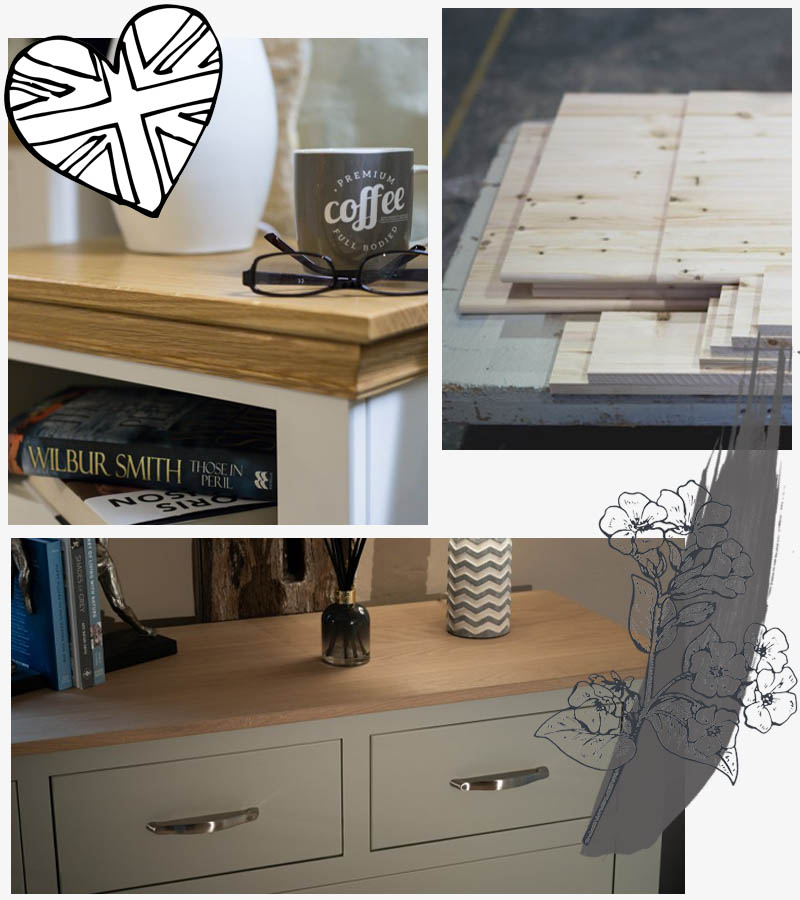 3. Bespoke Furniture
The final term requiring definition is 'bespoke'. What constitutes 'bespoke' in British English is equivalent to 'custom-made' in US English. A truly bespoke piece of furniture is custom-made to the client's unique specifications. Note that there are different levels of bespoke manufacturing.

In the world of furniture, you might have a manufacturer that encourages customers to decide on every detail. Customers can choose their own shape, size, colour, materials, and so forth. By and large though, furniture makers are limited in their material choices. It is just not practical to work with every possible material under the sun.

In our case, customisations include a number of materials along with several finishes and nearly limitless dimensions. For instance, we can build a piece that is taller and narrower or shorter and wider. We can build in extra features like additional drawers. You can order a piece of bespoke furniture that bears little resemblance to any of our standard pieces.

How does this term get misused by mass producers? When they call pieces bespoke just because they offer mass-produced furniture with different colour choices. There is more to bespoke manufacturing than colour alone.


With your new understanding of commonly misused furniture terms, we encourage you to know what you're getting before you buy furniture. Here at The Painted Furniture Company we offer handmade furniture that is made-to-order. If you need something bespoke, our skilled craftsmen can make that too.