History of British Furniture
4 Jul 2022, 10:22 AM
History of British Furniture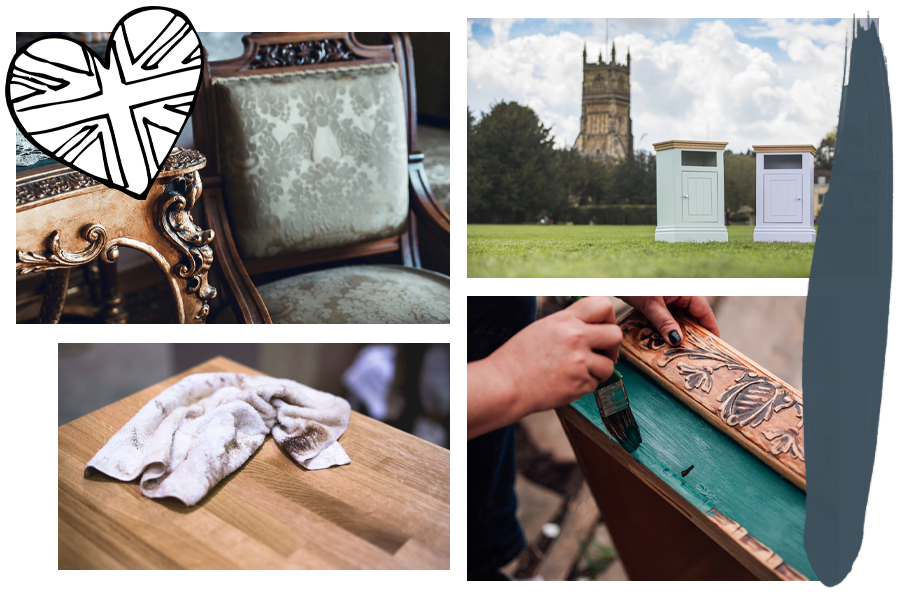 British furniture is renowned for its elegant appearance and quality of craftsmanship. This reputation is hard-earned and built on more than 500 years of history and innovation.

In this article, we are going to look at the defining periods of British furniture making. We will highlight the styles and influences of each period and how they went on to impact future periods.

We hope that after reading this article you will have a newfound appreciation for British handmade furniture. You will know how the styles came to be, why they were made that way and how they still influence furniture design today.

Historic periods in British furniture
Elizabethan (1520-1620)
Materials used: Oak, walnut

Characteristics: Heavy ornamentation on legs and arms.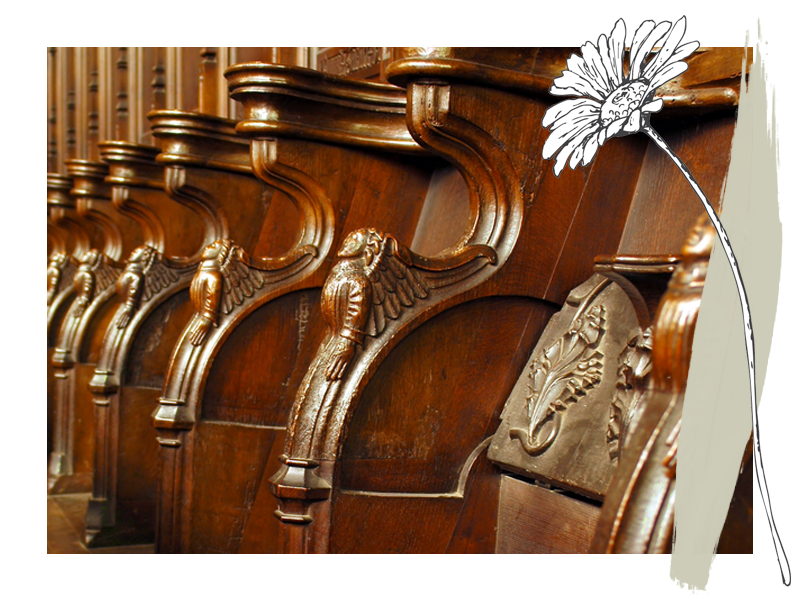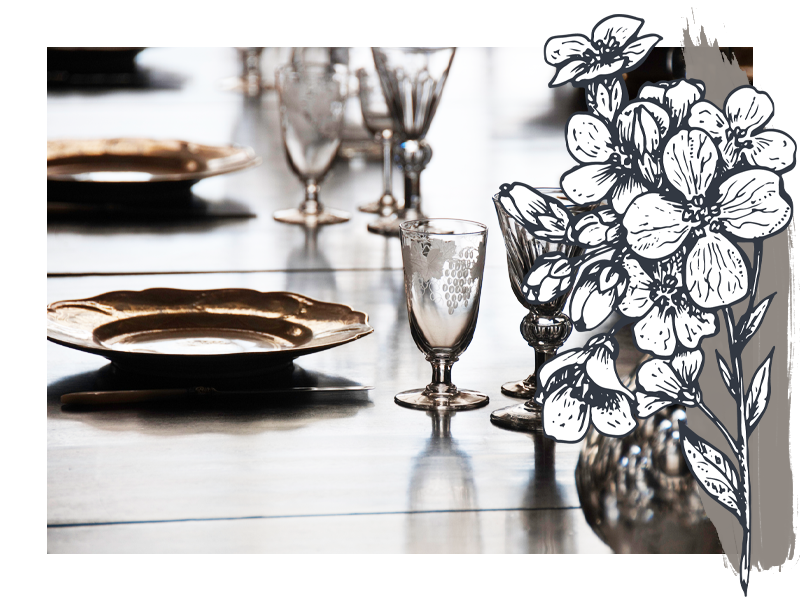 The Elizabethan period represents the start of the golden years of British furniture design. This period coincides with the Renaissance in Europe which favoured expressive stylistic design over the rather grounded and functional designs made popular during the preceding Tudor period.

Elizabethan furniture design takes inspiration from both Gothic and Grecian architecture. Table and chair legs often mimic the design of Grecian columns with rich ornamentation and carving. While chair backs and frames have gothic influences such as pointed arches and ornate decoration.

Jacobean (1603-1649)
Materials used: Oak, pine, cherry

Characteristics: Simplistic design with heavy Jacobean carving.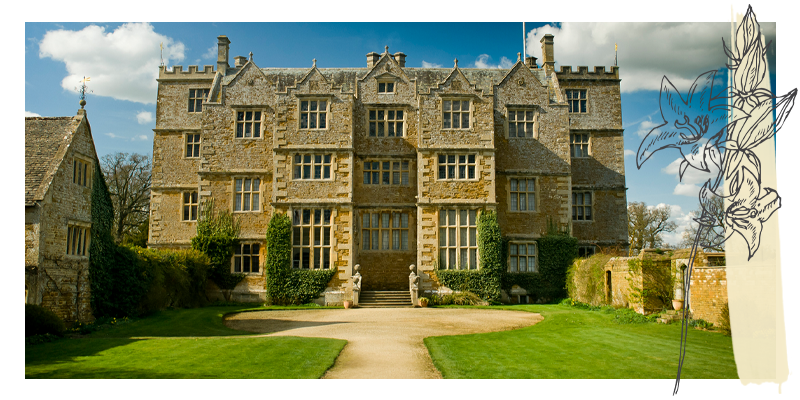 Jacobean furniture design was heavily influenced by the work of the famous English architect Inigo Jones, who himself was influenced by the Renaissance architect Andrea Palladio. As a result furniture from the period makes heavy use of carved Palladium style columns for chair and table legs but does away with the Gothic styling elements.

This makes Jacobean furniture feel less grand and formal. However, it is comparatively large compared to other styles. And the extravagant carving gives it a certain masculine presence. This makes it a popular choice for interior designers looking to create a focal point in a room.

Restoration (1660-1685)
Materials used: Walnut, velvet, leather, gold leaf

Characteristics: Natural organic curves with rich finishes.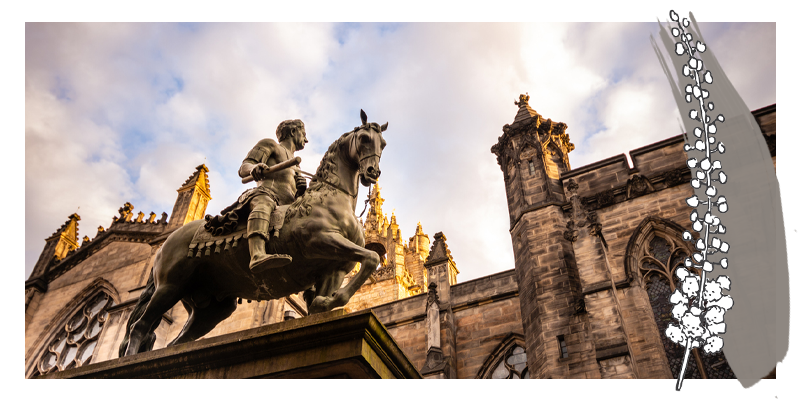 The Restoration represents a major turning point for furniture design in Britain. It coincides with the restoration of the Monarchy and the return of Charles II from exile in France. As a result, it takes inspiration from Dutch and French Baroque design that was popular on the continent.

Restoration furniture is typified by flowing sensuous curves and ornate decoration. Rich finishes were also popular and many pieces were heavily gilded. This period also makes use of integrated upholstery for the first time with fine leather and rich velvet used to upholster cushions and armrests.

William and Mary (1690-1730)
Materials used: Walnut, maple

Characteristics: Elegant design with rich detailing and embellishment.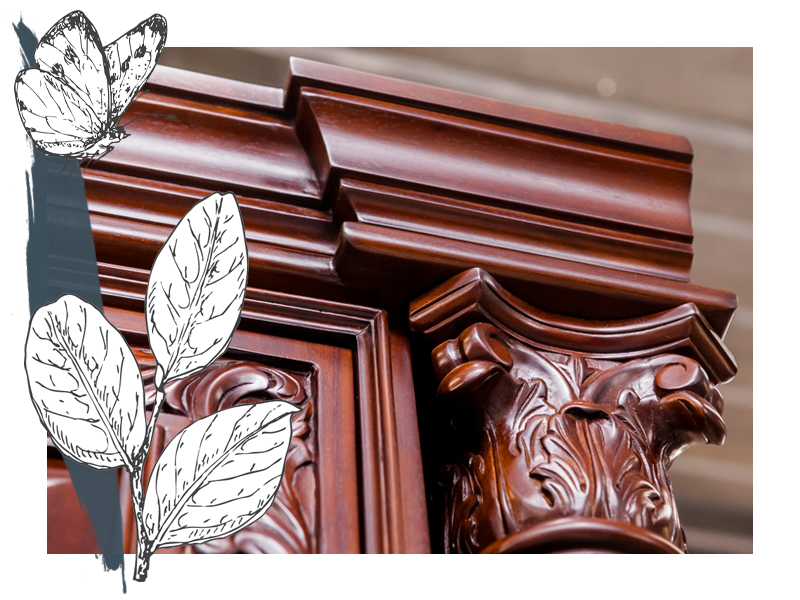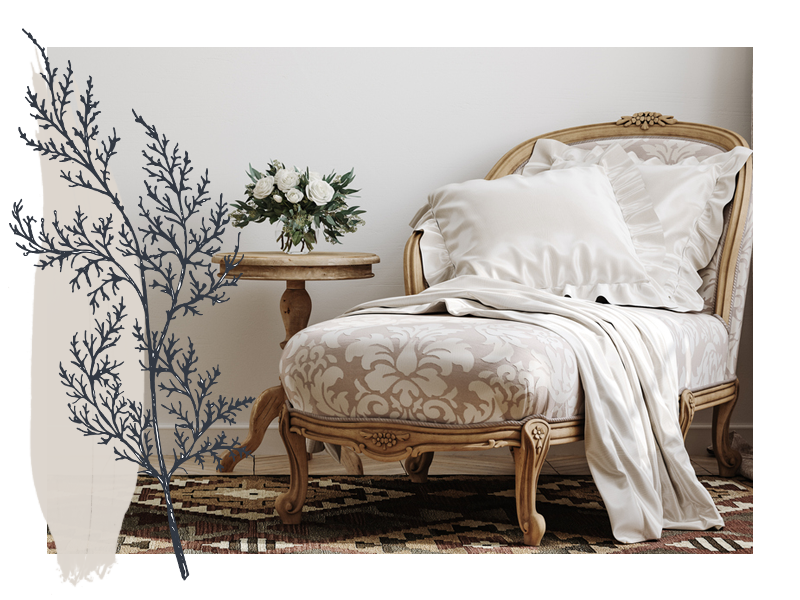 The reign of William and Mary saw great changes to the way English furniture was made. Willam of Orange greatly appreciated the thin elegant French furniture designs of the period. These were only possible with the use of exotic timbers such as walnut and maple which have higher tensile strength than oak.

As a result, the handmade wood furniture from this period is typified by thin elegant design and delicately carved detailing. The heavy carving and gilding of previous periods have largely disappeared, replaced by more embellishment and finer detailing.

Queen Anne (1702-1760)
Materials used: Walnut, poplar, cherry, maple

Characteristics: Curved organic shapes, cabriole legs and heavily cushioned seats.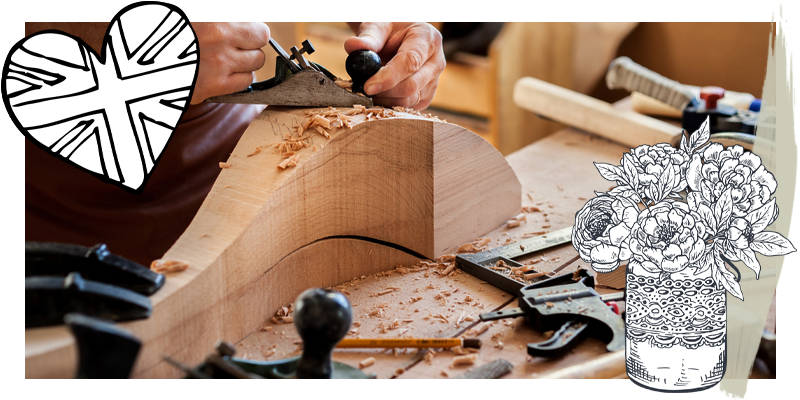 Despite only reigning for 58 years, Queen Anne style furniture had a major influence on the way English furniture was designed and manufactured. Queen Anne furniture took the elegant continental influenced elements of the William and Mary period and made them more quintessentially English.

Queen Anne style furniture is typically lighter than the earlier William and Mary period. As a result, it makes strong use of elegant organic curves, with chair and table legs often having cabriole (opposing convex and concave curves) shaped legs. The focus of this style of furniture is on the overall shape with ornamentation kept to a minimum.

Georgian (1714-1830)
Materials used: Mahogany, cherry

Characteristics: Straight geometric shapes with low-relief ornamentation.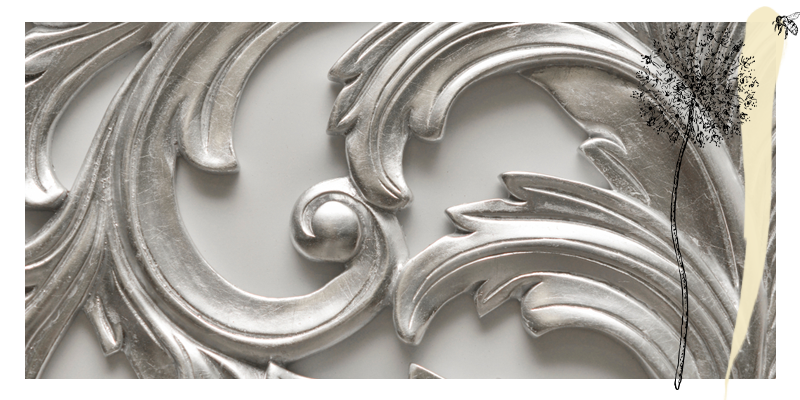 Georgian furniture is easily recognisable thanks to its imposing geometric shapes finished with low-relief ornamentation. The style takes inspiration from famous architects of the period such as Robert Adam and William Kent. Who, like the Jacobites before them, were heavily influenced by Italian Renaissance architect Andrea Palladio.

This style does away with the curves of Queen Anne furniture replacing them with geometric shapes instead. While the decoration is kept to a minimum, low relief carving is used to accentuate details.

Rococo (1730-1770)
Materials used: Mahogany, walnut, ash, elm, beech

Characteristics: Symmetrical shapes with lavish high relief carvings.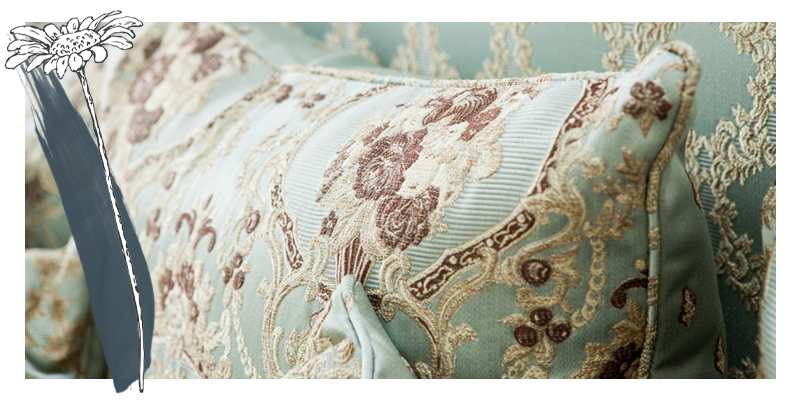 Rococo is one of the most loved furniture design periods in England. The style is typified by the symmetrical shapes favoured during the Georgian period but finished with rich high-relief carvings of shell and flower motifs. The word Rococo is derived from the French Rocaille meaning shell.

The intricate carving of this type of furniture made it incredibly expensive to make. Additionally, very few craftsmen had the skill to create such designs. As a result, many Rococo furniture designers have earned their place in history, with the most famous of them all being the eponymous Thomas Chippendale.

Regency (1762-1830)
Materials used: Mahogany, walnut

Characteristics: Pure form finished with rich wood veneers and marquetry.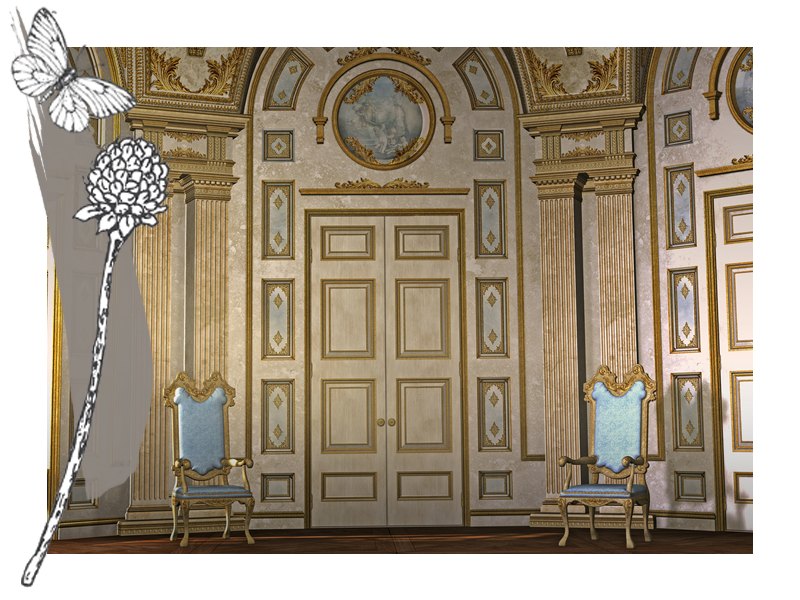 The regency period coincided with the reign of George IV and took inspiration from ancient Greek, Roman and Egyptian architecture. The style was specifically designed to complement the interiors of Regency style homes. The most famous example of which is the John Nash terraces surrounding Regents Park.

The period is defined by pure classical forms which make extensive use of flat surfaces. These are delicately finished with fine veneers and marquetry. As a final flourish, table and chair legs are often finished with gilded metal paw feet. These were inspired by ancient Egyptian artefacts which were discovered during the period.

Victorian (1830-1900)
Materials used: Rosewood, walnut, mahogany

Characteristics: Heavy substantial geometric design made from dark woods.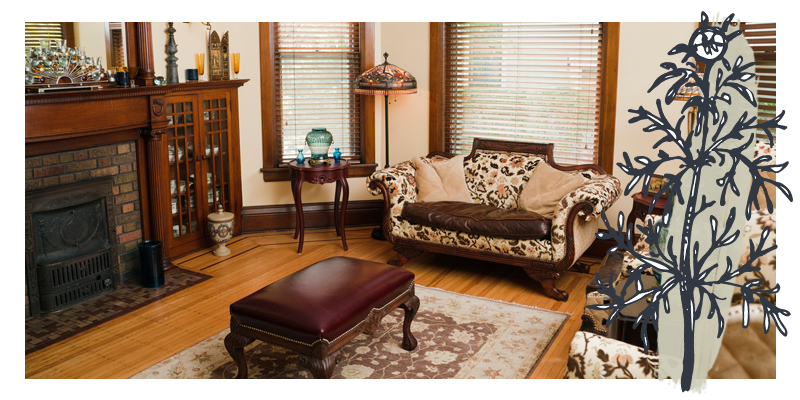 The Victorian era in England saw great change due to the industrial revolution. And the furniture industry was no exception. Mechanised saws and lathes allowed furniture makers to mass-produce quality furniture for the first time. This allowed the growing middle class to furnish their homes in a more sophisticated style.

It is difficult to define Victorian style furniture because it takes inspiration from several previous movements including the Elizabethan, Rococo and Georgian styles. But as a rule, Victorian furniture is generally oversized and made from heavy dark wood such as walnut and mahogany. As a result, it is not a popular style today.

Arts & Crafts (1880-1910)
Materials used: Oak, mahogany, glass

Characteristics: Rectilinear and angular forms with stylized motifs.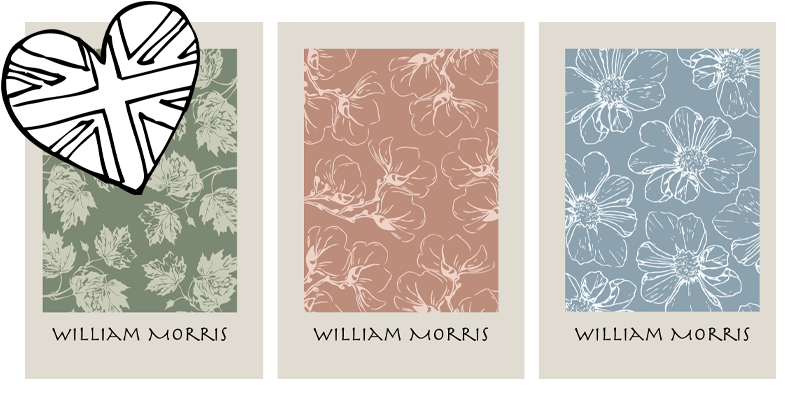 The Arts & Crafts movement is one of the most important design periods in English history. The movement came about as a direct consequence of the Industrial Revolution. People began to appreciate the artisan approach of bespoke handmade wooden furniture over the uniform mechanised approach of mass production.

Arts & Crafts furniture is typified by rectilinear shapes which incorporate intricate hand-carved designs. Many of these designs are unique and can be attributed to individual designers such as William Morris, John Ruskin and Christopher Dresser.

Art Nouveau (1880-1910)
Materials used: Dark woods often inlaid with lighter coloured woods

Characteristics: Organic forms and intricate carving finished with decorative materials.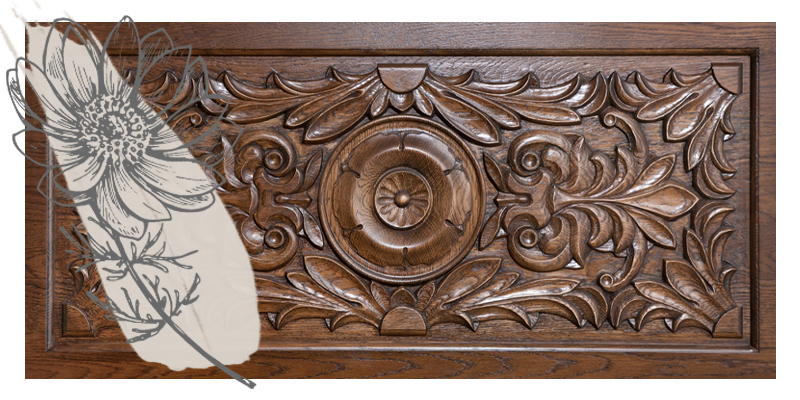 The Art Nouveau movement took inspiration from the Arts & Crafts movement. While still prioritising individual craftsmanship, Art Nouveau made use of more luxurious materials such as stained glass, gold leaf and semi-precious stones. And while Arts & Crafts used rectilinear forms, Art Nouveau furniture has more sensuous curves.

This gives Art Nouveau furniture a more luxurious look than Arts & Crafts. Typically you would find Art Nouveau in the Country House and Arts & Crafts in the townhouse. But these two designs complement each other quite well. Nothing is stopping you from combining them in the same room if you wish.

Edwardian (1901-1910)
Materials used: Mahogany, bamboo, wicker

Characteristics: Smaller, lighter and less formal than other styles.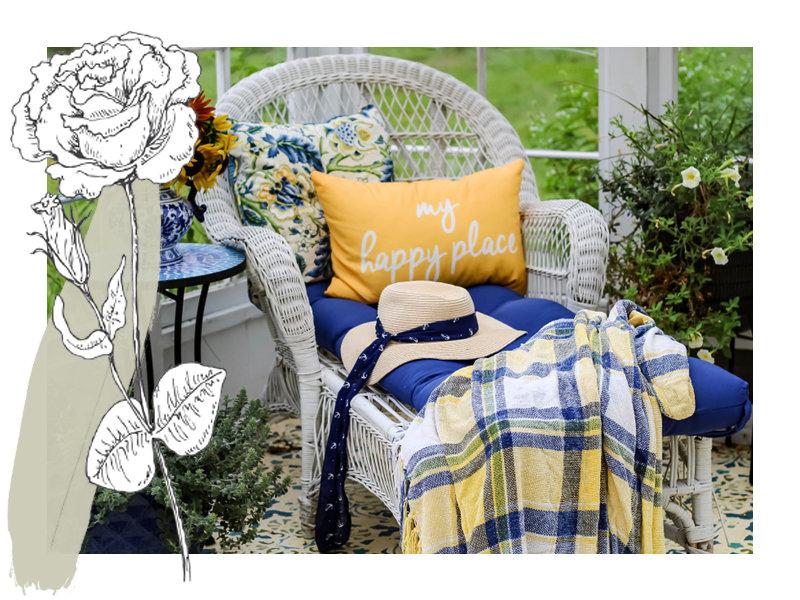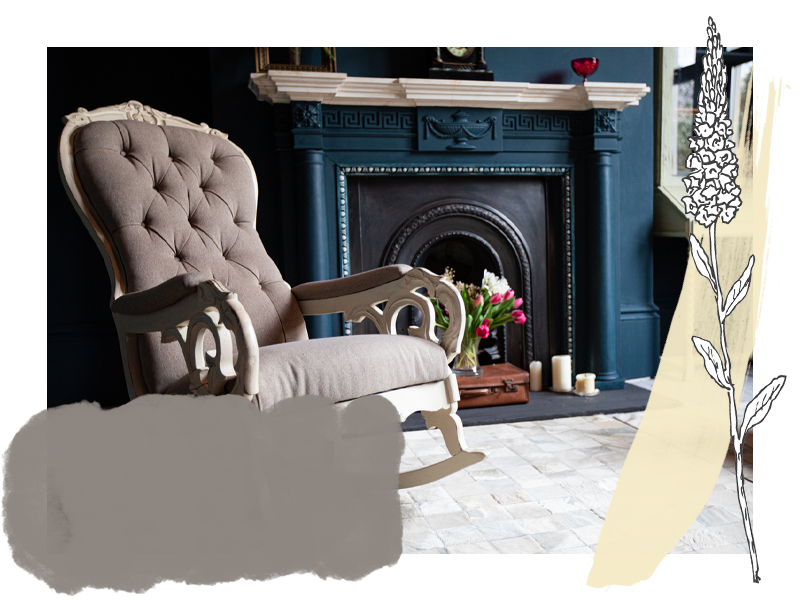 The Edwardian period saw furniture designers move towards making furniture more suitable for smaller middle-class homes. They achieved this by using cheaper imported softwoods such as bamboo and wicker to produce a range of compact lacquered or painted wood furniture.

While there is no defined Edwardian style, it moves away from the heavy Victorian style, preferring a lighter more organic approach instead.

British craftsmanship in the 21st Century
This list highlights the rich history of British furniture making, with each period often influenced by the previous one. Sometimes change is driven by the reigning monarch's wish to impart their sense of style to the population. But more often than not, it is the result of technological advancements or socio-economic change.

Whatever the reason, this long history means today's furniture buyers have access to a rich heritage of furniture design covering all of the above movements and many more. At the Painted Furniture Co our craftsmen aim to write the next chapter in British furniture making.

We produce a collection of high-quality handmade wood painted furniture in a range of styles and colours. All our furniture is handmade by experienced craftsmen in our Cirencester workshop. Check out our latest collection online or call into one of our showrooms in Cirencester or Kingston-Upon-Thames to see for yourself.