Cirencester

01285 656 041
Kingston

0208 946 8336
How To Achieve Country Cottage Charm
11 Feb 2022, 11:38 AM
how to achieve country cottage charm

The country cottage style can give any home a rustic cosy feel and a stunning aesthetic. Featuring elements such as painted furniture, faded florals, tartan fabrics and natural fibre rugs, if you're looking to give your house a makeover, this style creates a beautifully relaxed and warm environment.
‍
In the past few years, there has been a resurgence in the popularity of the country cottage style for all kinds of homes. Whether you live in a cottage, a house or an apartment, these simple tips can transform your rooms into warm and rustic spaces that will be relaxing and enjoyable for the whole family.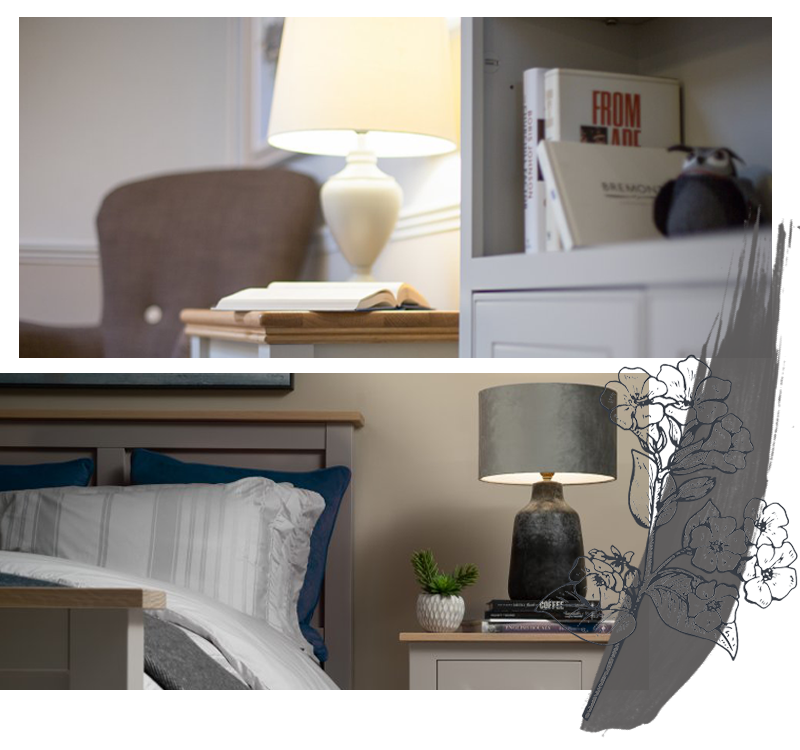 The Country Cottage Style Decor
One of the first steps in achieving a country cottage aesthetic is to use the perfect decor. Firstly, consider your wallpaper. Large flowers or simple, small print tartans can provide a dramatic overhaul for a room, providing the perfect basis for stylish and charming country style furniture.
‍
Other elements of the room, such as light fittings, are also important to take into account. Try a tall lamp in the corner with a rustic style shade or purchase gaslight-style wall lamps that will give your room an old-style feeling with a modern twist.
‍
Finishing touches to the decor, such as a woven rattan basket or a birdcage, can add to the welcoming feel of the room and instil true country charm.



Embracing The Faded Floral & Tartan Patterns
The faded florals and tartan patterns are the perfect way to spruce up your home in the country cottage style. Choose from delicate throws or slipcovers to decorate your couch and armchairs, as well as faded floral throw cushions to elevate your living space. 
‍
Perhaps you have an old chair that needs recovering or you're buying new chairs, then opting for floral fabrics or tartan patterns is the perfect way to achieve the classic look as these styles of material are closely associated with the country living picture of old-style cottages. The key to a real country cottage home is to consider combining materials, so don't be afraid to get creative with different patterns.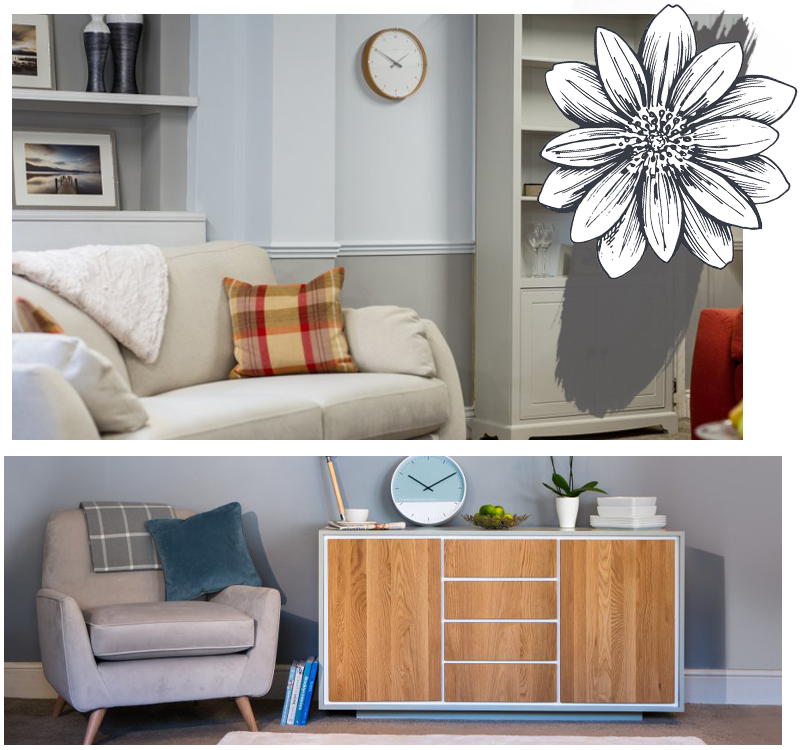 Storage In The Cottage Charm Aesthetic
If you're looking for the perfect way to provide extra storage in your home that fits with the cottage country style, then open shelving units and painted dressers are the perfect way to store your home essentials to suit the cottage aesthetic. These types of units provide a rural English feel to any living room and ensure that your house sparkles with the charm of the farm look. As well as this, they are also the perfect way to add decorative pieces to your room, after all nothing quite says 'country cottage' better than a vase of freshly cut flowers atop an open shelving unit.


Achieving The Country Cottage Look With Painted Furniture
Country style furniture is one of the most important elements to consider when you want to add rustic charm to your home. Adding painted furniture such as painted sideboards and dressers, as well as painted bookcases, can help you achieve the country cottage style. 
‍
A painted sideboard by the wall, a stunning coffee table and a painted bookcase in the far corner can harmonise perfectly with a tartan rug on the floor and a country-style chair in the corner. These additions could instantly boost the rustic style of your house and provide the cosy, old-world appeal that you've been searching for.
‍
To add a finishing touch to the look, why not add some hardback, leather-bound books to the shelves of your bookcases too? This can be the cherry on the cake when it comes to revitalising your house with a country cottage style and it can imbue your living room with the perfect sense of country cottage charm.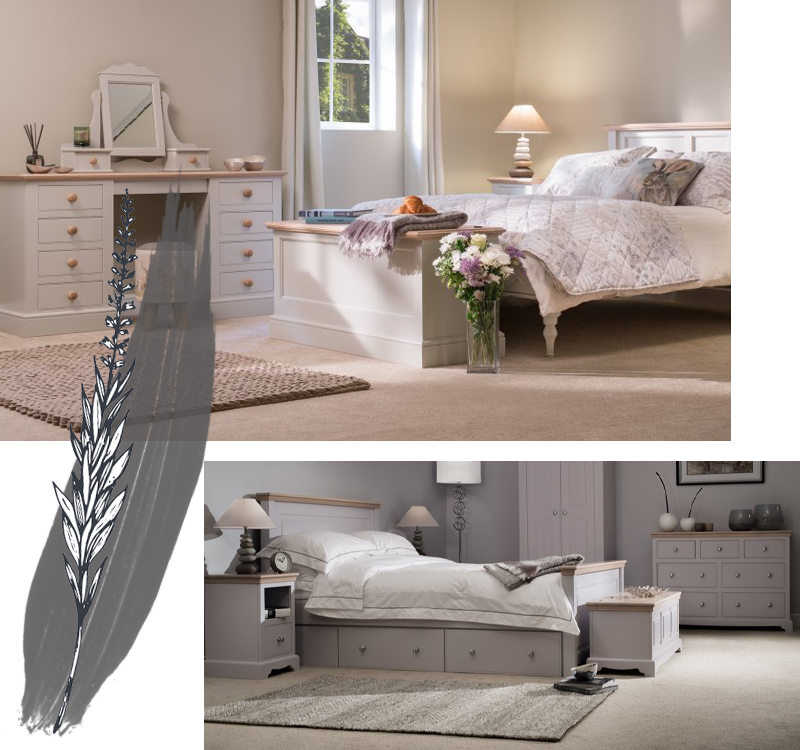 Bringing it Together with a Rug
As the centrepiece of every room, a rug is the perfect way to tie all of your other decorations together. For example, natural fibre rugs provide exactly the right amount of cottage charm without being overpowering to the room or drawing too much attention away from the furniture. When choosing your natural fibre rug, consider looking for fibres such as hemp or jute, as well as natural beige colour schemes. 
‍
Perhaps you are looking to add a splash of colour into your cottage style room, then stay true to the aesthetic with pastel dyes like green and blue. Steer clear of reds, pinks and yellows as these will not match the rest of your country cottage style and could detract from the English cottage charm that you're searching for.


The FInishing Touches
A large, comfortable chair or a rocking chair can be the pièce de résistance when it comes to finishing off your country style. Not only are these chairs practical and relaxing additions to a room, but they are also perfect for increasing the charm of a room too. Natural materials such as rattan and wicker styles are in keeping with the look that you're aiming to achieve. What's more, is that these chairs can be given an extra boost of country charm by covering them with a floral fabric or laying a tartan patterned throw over them.


Create Your Own Cottage Charm Today
If you're inspired to revolutionise your decor with country cottage charm, browse our range of country style furniture to give your home that makeover you have always wished for.

The Paint Room
View all the colours and wood finishes we have available for our bespoke furniture. Take a look and order your samples today.