Cirencester

01285 656 041
Kingston

0208 946 8336
How to Clean Painted Wooden Furniture
21 Feb 2022, 1:08 PM
How To Clean Painted Wooden Furniture

When you've recently bought bespoke handmade furniture, you want to make sure you care for it properly and keep it looking at its very best. Painted furniture needs to be treated with particular care, otherwise, the paintwork can be damaged and start to fade, crack or peel. Here's our expert guide to cleaning our furniture, to ensure it looks as good as new and lasts you a lifetime.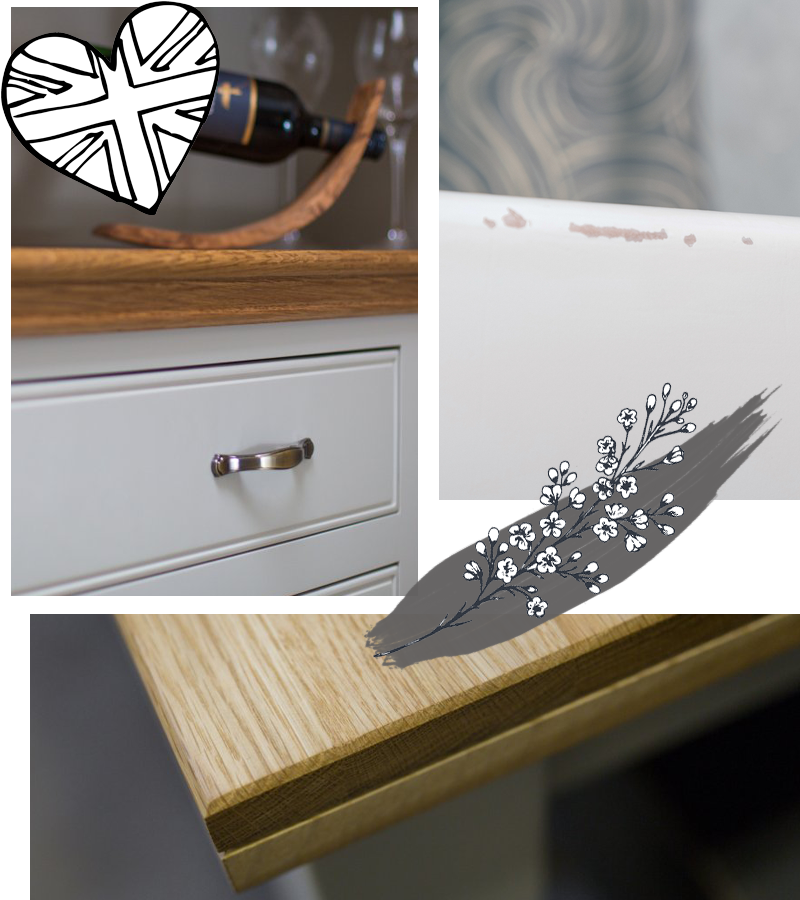 Why clean your painted furniture?
There are all sorts of reasons you might want to give your furniture a deep clean, but gentle cleaning on a weekly basis can make a big difference to the longevity of a piece.
‍
Sometimes furniture becomes marked by everyday use and needs a good clean, but a weekly wipe down will usually suffice if you want to keep your handmade furniture looking good.
‍
You do have to be careful when cleaning painted wood furniture, as most cleaning products contain chemicals that can dissolve the protective layers. If you've ever had furniture which develops a sticky feeling to the surfaces, that's because the products used to clean it have worn away that protection. Most cleaning products and sprays contain dimethicone, which is a chemical that can cause cracks to form in the paintwork and begins to wear away at the protective layers which have been applied during the painting process.


How to clean painted furniture
When cleaning your painted furniture, always begin by dusting. Dusting can seem like a never-ending task, but it's important when it comes to preserving your furniture and making your living environment more sanitary. Dust is the accumulation of small, solid particles. If you don't dust before you start cleaning your furniture, then you will rub the dust into the grain of the wood and it could start to condense there and may lead to discolouration.
‍
Simply run a microfibre cloth over all the surfaces where dust has accumulated, without using furniture polish. Once the dust is removed, slightly dampen a soft, lint-free cloth and wipe it over the furniture. You need the cloth to be damp rather than wet, because your furniture will absorb the moisture from a wet cloth and that can cause serious damage. It can also leave it looking marked, which lessens its attractiveness over time.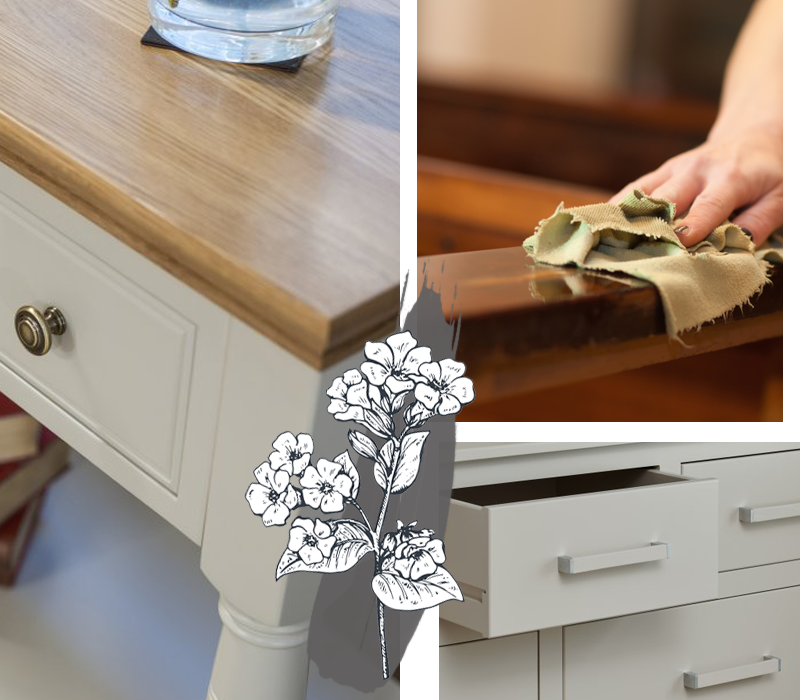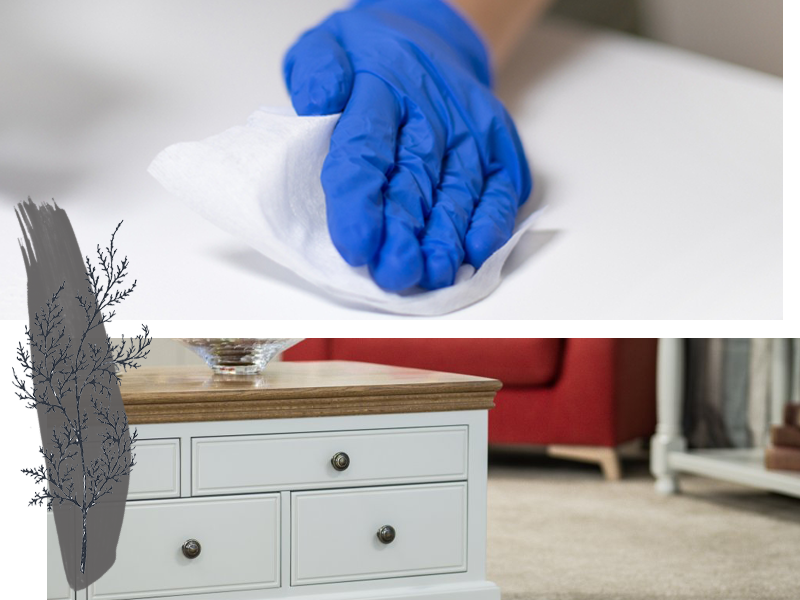 How to clean white painted furniture
White painted furniture may pose a particular dilemma, as lighter pieces of furniture tend to show dust and dirt. If your white painted furniture is looking a little on the grubby side, don't be tempted to scrub at it! Applying too much pressure or a coarser-grained cloth will only strip away those protective layers, so use the same method as outlined above, but be prepared to wipe it for longer. Use gentle, circular motions to buff away the grime, and your white painted furniture should be returned to its former glory.
‍
White painted wood furniture shouldn't pose a problem on the dustiness and dirtiness score if you keep on top of cleaning it, so try and schedule a weekly cleaning session to really keep your furniture looking at its best.


Top tips for cleaning painted furniture
There are many useful tips online that can properly show you how to care for your painted furniture. Ultimately, keeping your painted furniture looking its best comes down to cleaning it little and often. Here are our top tips when it comes to keeping your furniture clean:

Always dust your furniture before you wipe it down with a damp cloth. This prevents dust particles from becoming embedded in the grain, which may discolour your furniture over time and leads to more unhygienic surfaces.

Never use cleaning products or furniture polishes on your handmade furniture. These contain chemicals that, over time, strip away the protective layers, causing cracks in the paintwork and making surfaces become sticky and unpleasant.

Use a soft, lint-free cloth to wipe down the furniture. Your cloth should be damp rather than wet, as a wet cloth could mark the furniture and damage it over the long term it absorbs the moisture.

Don't be tempted to scrub at furniture which has become marked, as too much pressure will start to strip the protective coating of the paintwork. Instead, keep wiping your damp cloth in circular motions for a longer period of time.

Try to follow the above routine once a week. If you leave it longer between cleans, dust and dirt can accumulate and make your painted furniture harder to clean.

No matter which type of painted furniture you have or want in your home, these were just some useful tips to help you keep your furniture looking in good condition for longer. Handcrafted furniture from The Painted Furniture Company is built to last a lifetime and, if well cared for, will remain looking as beautiful as the day you bought it.

The Paint Room
View all the colours and wood finishes we have available for our bespoke furniture. Take a look and order your samples today.