Cirencester

01285 656 041
Kingston

0208 946 8336
How to Style a Chest of Drawers
29 Nov 2022, 4:35 PM
How to Style a

Chest of Drawers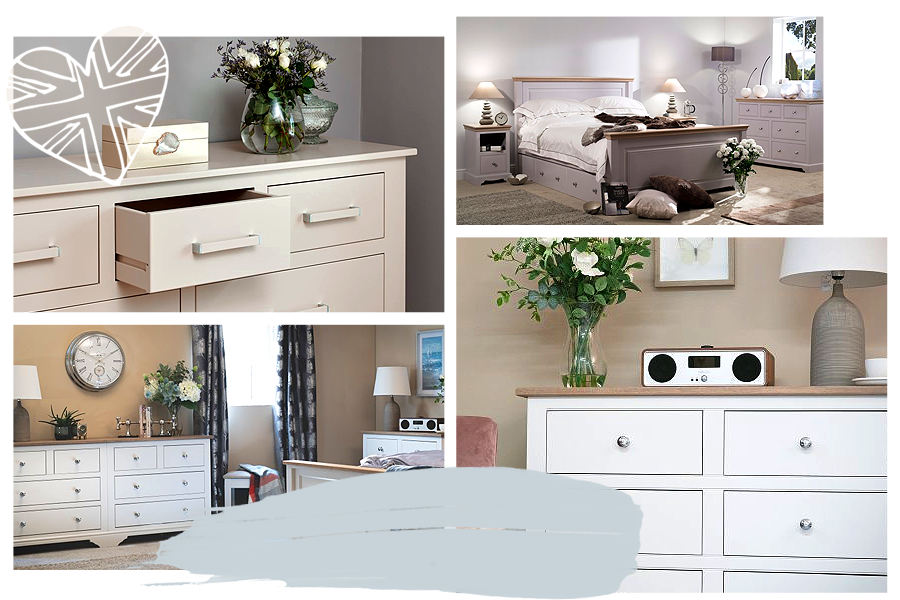 A chest of drawers has to be one of the most versatile pieces of furniture you have in your home. Available in a range of styles and sizes, chests of drawers can be either traditional or modern in appearance, but all serve a valuable function and can make an extremely attractive focal point in any room. Styling your chest of drawers can transform a space, as well as be a fun project. In this handy guide, we'll explore some inspirational styles you might opt for, and the best ways to go about accessorising them.

Decorating Options
Your chest of drawers can be styled to perfectly reflect your own unique style and say something about your tastes in interior design. The bedroom is the ideal place to get creative with your furniture.






What you put on top of your chest of drawers is really down to you and to the room your piece of furniture is placed in. Some people prefer the minimalist approach and keep surfaces as clutter-free as possible, while others will want the personal touch by adding framed photos, treasured souvenirs and decorative ornaments. 

Many of the chests of drawers within the Painted Furniture Company's range take a traditional design and give it a modern twist, for furniture which would suit both period properties and contemporary family homes. If you want your home to give a nod to the past at the same time as being cutting edge in style, choosing a painted chest of drawers from us is the perfect way to bridge the divide between old and new in your interior design. We also offer a beautiful variety of paint colour to choose from enabling you to style your home just the way you like.

The Paint Room
View all the colours and wood finishes we have available for our bespoke furniture. Take a look and order your samples today.