Our Portland Collection - Build Guide
14 Apr 2020, 2:49 PM
We Love the Portland Collection - You Will Too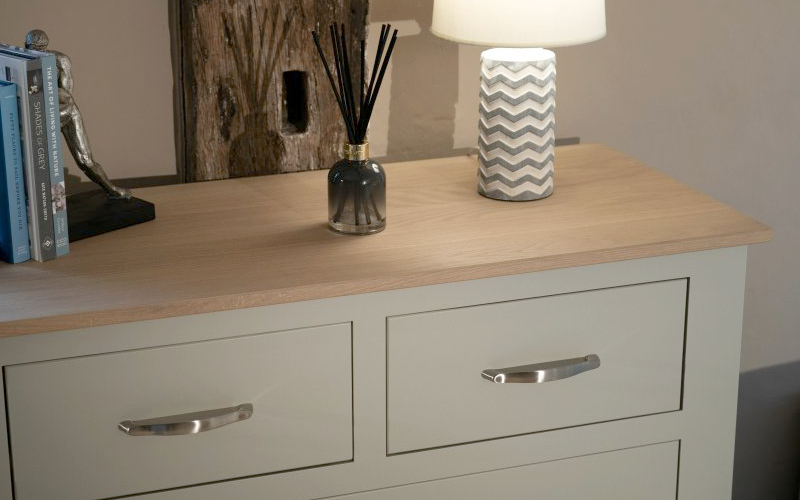 Our Portland Collection is appreciated by customers who prefer clean lines, modern profiles, and minimalist design. Every piece in the collection is British designed and built in our independent manufacturing facilities. When you buy from Painted Furniture Company, you are buying from a manufacturer that is British through and through. Our Portland Collection reflects that in every aspect.
Portland Collection Design
A key design element of the Portland Collection is the clean line. Our designers recognise that clean lines are a big part of modern interior design. They also know that clean lines work in every room of the house. As such, you will find items in the Portland Collection for both living room and dining room.

From elegant coffee tables to functional dressers, items in the Portland Collection offer both aesthetic beauty and reliable function. And because each piece is built by hand by a skilled craftsman, your pieces can be designed and constructed to your specifications. You can choose everything from size to paint and finish.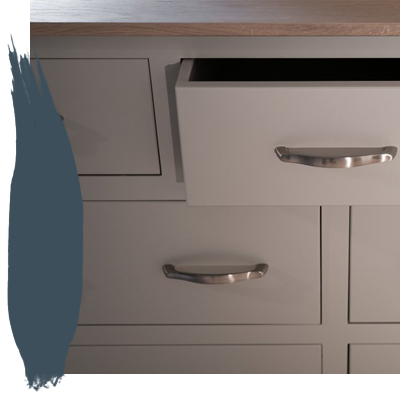 The Finest Materials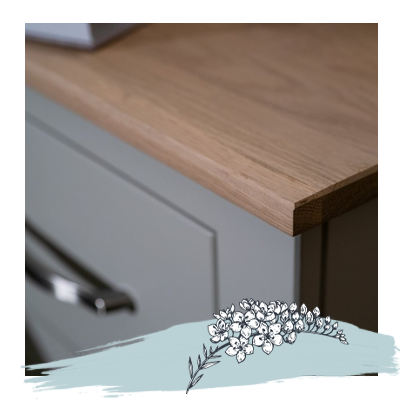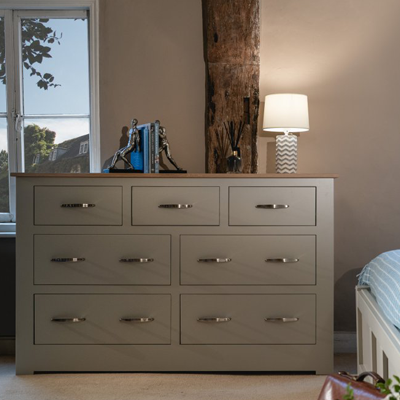 We believe that hand-built painted furniture deserves to be built with the finest materials. As such, every piece in the Portland Collection combines engineered timber with natural hardwoods for the perfect combination of sturdiness and beauty.

Woods like genuine American oak give the eyes plenty of natural wood beauty to feast on. Engineered timber, which is a combination of hardwood laminates and epoxy resin, give furniture pieces the toughness and resilience they need to last for generations. Suffice to say that your purchase from the Portland Collection will still be around to be passed down to future generations.

We take equal care in selecting our hardware choices as well. Brass, silver, and chrome are just three of the options to choose from. Hardware is selected for its durability and beauty with the understanding that it will have to last for decades.
Putting it Together
We take great pride in the quality of our finished pieces. That quality is only possible because of the skill and dedication displayed every day by our craftsman. Our manufacturing facility looks less like a factory and more like a traditional woodworking shop.

Indeed, they rely on time-tested furniture building techniques that have been passed down for generations. For example, they still use tongue-and-groove and mortise and tenon joints, even though modern epoxies make such joints unnecessary. Our craftsman still use them because they provide the strongest joining combined with a traditional aesthetic.

In addition to unparalleled craftsmanship, our builders create each piece of furniture to order. We do not mass-produce large volumes of furniture pieces and pass them off as bespoke. Every piece you purchase from Painted Furniture Company is built specifically for your order.
Painting Your Furniture
We give you the opportunity to choose the paint and finish for your Portland Collection furniture. With more than a dozen colours to choose from, you can have your furniture painted to match the dιcor throughout the rest of the room where your pieces will be displayed.  Some of our popular colours include:
As for the finish, it also applies to the tops of your pieces. Choose from natural hardwoods or opt for a painted top. You can choose a matte or satin finish as well. It is up to you. With your choices in hand, our painters will go to work to create beautiful furniture pieces you will absolutely love.

Our painters take their jobs seriously. They are as highly skilled as the carpenters who build our furniture pieces. They take great pride in painting and finishing pieces to perfection. And it shows in their work.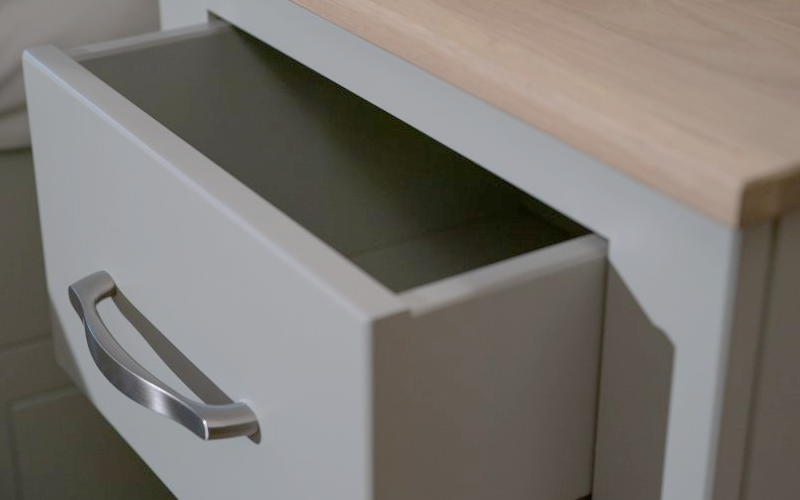 Delivery Right to Your Door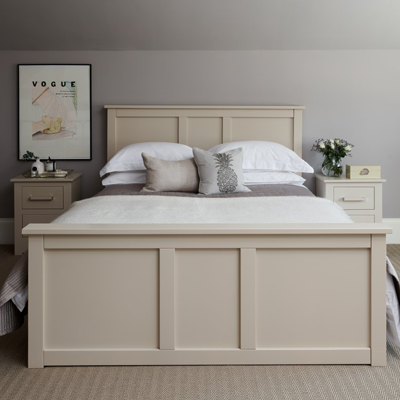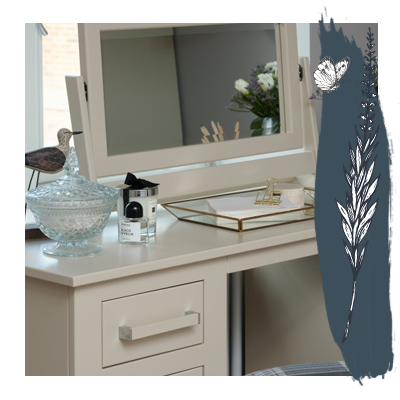 We do not put all that time and effort into hand-making furniture just to leave it to standard shipping. With rare exception, we handle delivery in-house. We use our own vans and fully trained delivery personnel to deliver new furniture directly to your door.

Customers who choose our premier delivery service get more than free first-floor delivery. With this service, we place furniture pieces exactly where you want them. We unpack them and, where necessary, put everything together before leaving. Best of all, our delivery personnel take as much care as our craftsman back in the factory.

We do things differently at Painted Furniture Company because we believe you deserve the very best. Our dedication and commitment to craftsmanship shines through in every piece of the Portland Collection. If you are looking for new furniture for the living room or dining room, this collection is sure to offer pieces that are perfect for you.