Welcome To Wonderland ... And The Land Of Low Wardrobes
8 Nov 2016, 5:14 PM
low wardrobes for any space
It can be frustrating finding a top quality wardrobe in the right size when you've got a low roof to deal with, a
quirky space under shelving, or a low hanging beam. At The Painted Furniture Company, we're unusual because we offer a
range of hard-to-find lower standing wardrobes in range of widths.
This isn't something that many other furniture makers can supply.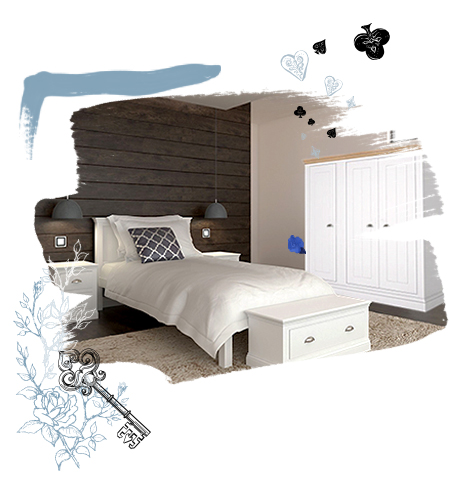 These work well in even the quirkiest space, such as in a narrow chimney recess or under a sloping ceiling in an attic bedroom.
These low wardrobes measure from as little as 1340cm in height compared to the 1830cm height of other wardrobes in our range. This means they're ideal for a hard-to-furnish space where you don't have the headroom required for a conventional height wardrobe. Don't worry - there's still plenty of space to hang your clothing!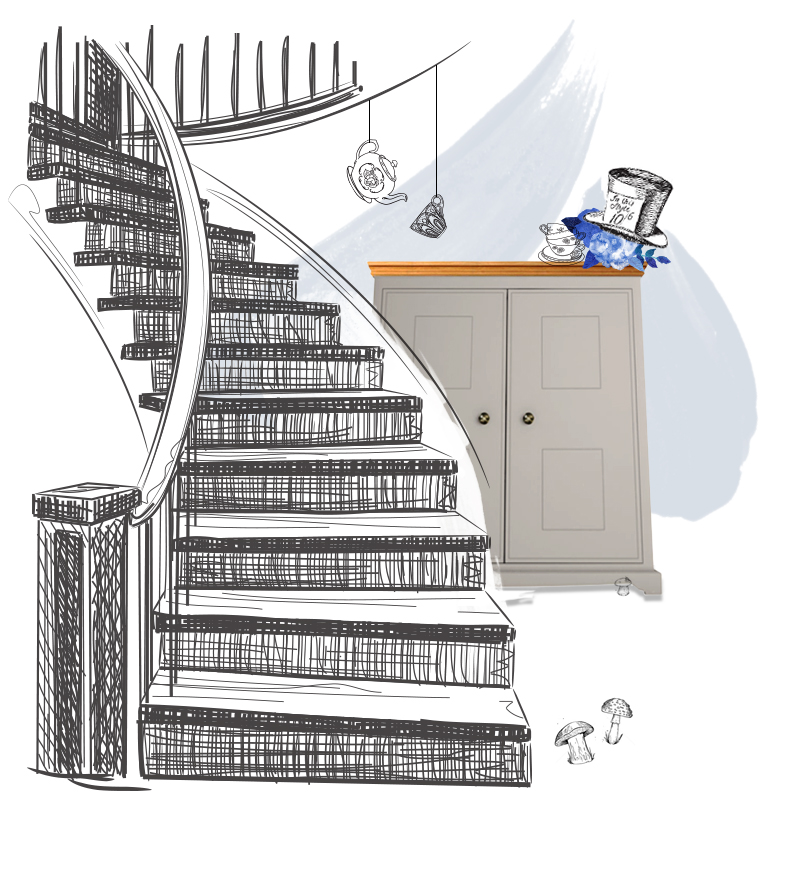 Because we're also able to offer these low wardrobes in a range of widths, we're often approached by customers with old homes that have been converted, offering spaces that are harder to furnish.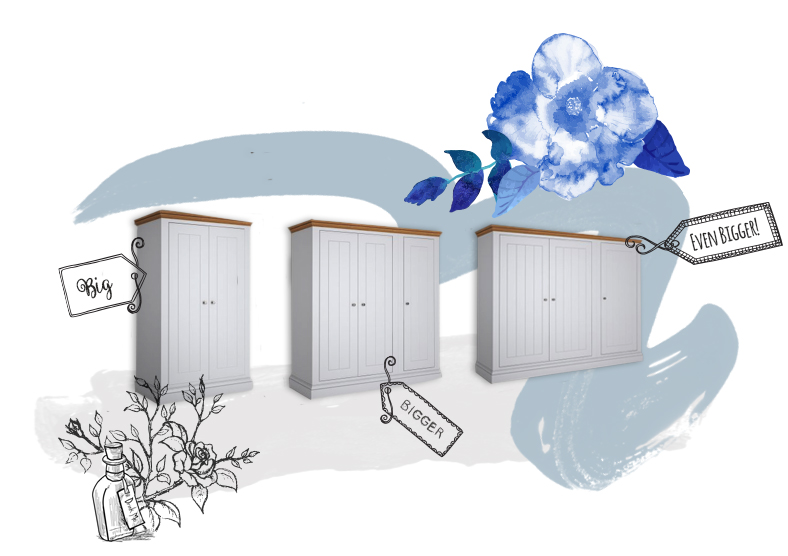 These low wardrobes can fit into narrow spaces and fill tight corners that would otherwise be wasted. It's a way of getting storage into a room that won't fit conventional furniture easily. You can choose from single door, two or three door widths to take best advantage of the space on offer. We also offer both small and large low wardrobes in our Oxford range.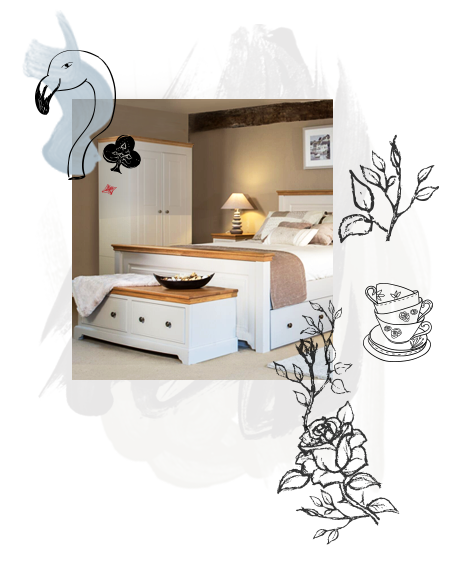 We design our furniture to fit in among a range of interior styles, so one of these lower standing wardrobes should be able to work alongside either traditional or more modern room design. We can customise the furniture to your requirements, meaning you can choose everything from the handle to the colour and finish. These lower wardrobes are available in the Oxford and Island Breeze ranges.
A range of low painted wardrobes on offer
A Painted Furniture Company wardrobe is available in a range of stylish colours and finishes, and the quality of the paint we use means you won't need to worry about how your wardrobe ages. We offer classic and contemporary painted furniture that's built to last, and designed to fit into a modern home. Forget about flimsy mass-produced furniture - we build using only the best materials, this ensures that your furniture is both long lasting and beautifully finished.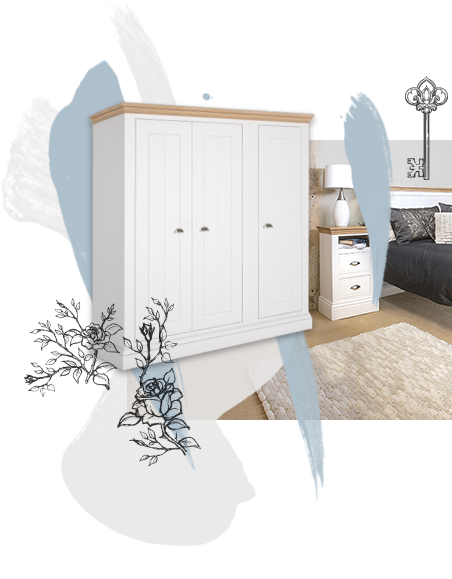 Our furniture is heavy. This means it's durable, and your furniture won't warp and cause the paint to crack.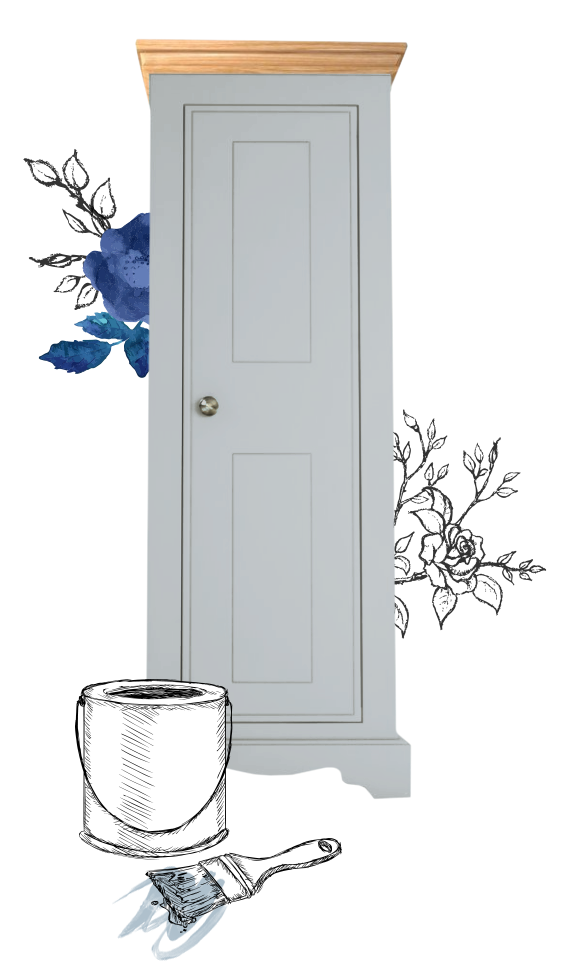 It also makes for a resistant wardrobe that can be slammed shut by teenagers or knocked about by younger children. When you close one of our wardrobes, the door doesn't shake and won't stick. If you're setting up home for life, our furniture makes a great investment that will serve you well for many years to come. Please take a look at the low wardrobes in our Oxford and Island Breeze ranges to understand all the possibilities for your home.
Please take a look at the low wardrobes in our Oxford and Island Breeze ranges to understand all the possibilities for your home.