Cirencester

01285 656 041
Kingston

0208 946 8336
What Makes A Quality Piece Of Handmade Furniture?
21 Feb 2022, 1:30 PM
What Makes A Quality Piece Of Handmade Furniture?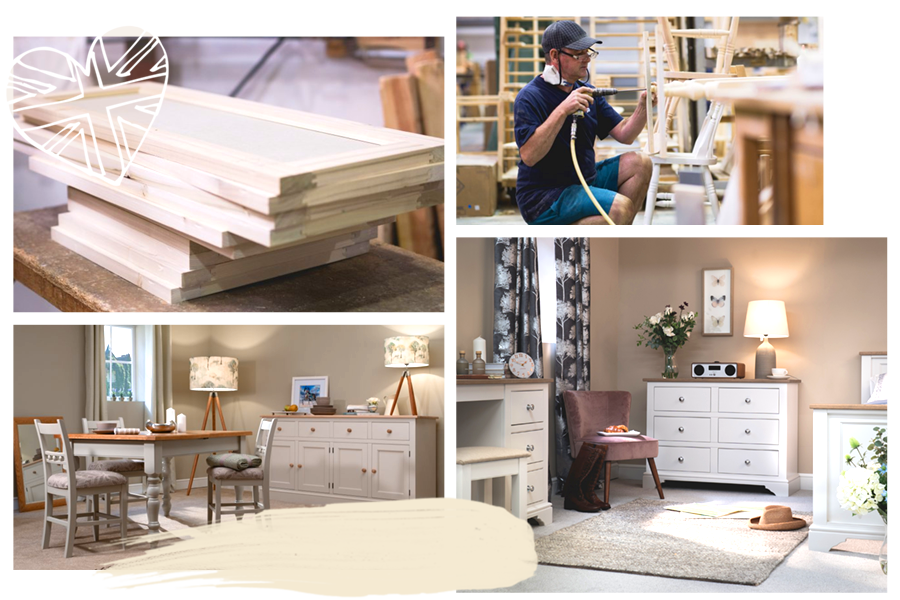 There is nothing like a beautiful piece of handmade wood furniture to finish off your room. Made from the finest materials and expertly assembled by master craftsmen, handmade furniture is both elegant and built to last.
‍
But what is the secret of handmade furniture? What is it that elevates it above mass-produced or flatpack furniture? To answer this question we must look at the skills craftsmen have to develop to turn inanimate pieces of timber into works of art. Are you ready to explore the wonderful world of how British painted furniture is made? Then let's get started.

Master craftsmen
Bespoke furniture makers need years of experience under their belt and this can often come initially from educational courses.  Some can complete intensive apprenticeships to help them towards becoming qualified, which gives them the skills and knowledge needed to expertly design, assemble and finish bespoke furniture.
‍
You may be asking, why does it take so long to learn how to screw some bits of timber together? Well, that's the difference between handmade furniture and mass produced or flat-pack furniture.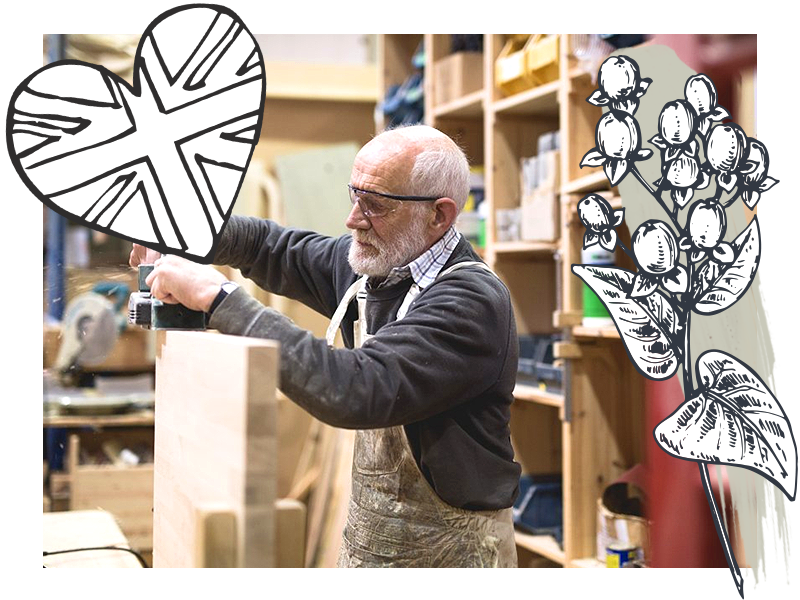 Handmade furniture is assembled by craftsmen using traditional timbers and jointing methods which are extremely strong and durable. This ensures the furniture is built to last and the joints don't work loose over time.
‍
Assembling furniture using traditional methods requires a great deal of care and precision. This is not something that can be achieved in an automated factory. The craftsman must use his skill and judgement to make careful adjustments to each joint and drawer box.

Use the right joint in the right place
Selecting the right joint for the job is one of the most important skills of a handmade furniture maker to help make the furniture as solid and durable as it can be. There are hundreds of different joints to choose from, too many for us to look at here, so we'll concentrate on the three most common.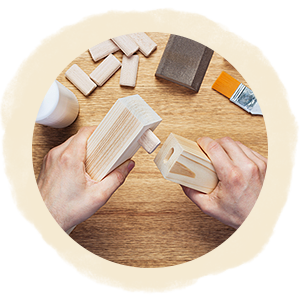 Mortise-and-Tenon joints
This is one of the most common joints used in furniture making. It's not a single joint but a family of them. But they all use the same premise of a notch (tenon) which locks into a chamber (mortice).
‍
This joint is extremely strong, so it's commonly used to make the frame or the legs of a piece of furniture. You will often find it used on chairs and table legs for example. But it requires skill to master, any rough cuts can leave the furniture wobbly and creaky.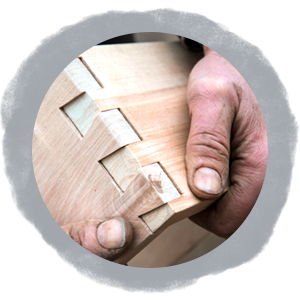 Dovetail joints
Few joints are as instantly recognisable as the dovetail joint. They consist of a pin and tail, with the tail part fanning out like a dove's tail, hence the name. The two pieces slot together so tightly that they are impossible to pull apart.
‍
The strength of this joint makes them suitable for a wide range of uses, but they are most commonly found holding drawers together. The sight of a dovetail in a drawer is a sign of quality that stands the test of time.
‍
Read more about the five types of dovetail joints in our useful guide What Is a Dovetail Joint?

Mitre joints
The mitre joint is another classic woodworking joint that you have probably heard of but have trouble recognising. It consists of two pieces of wood cut at a 45° angle, that join together at a 90° angle, sometimes with a mortise and tenon or a dovetail joint.
‍
Mitres are much more aesthetically pleasing and offer greater strength than the simple butt joint. The most common place you will find mitres is on a picture frame. But they are also used to assemble cabinets, chairs and table frames.

Material selection
Material selection is another important skill of a cabinet maker. 
‍
The bespoke furniture maker can select from a wide range of materials. This gives them the freedom to choose the right material for the job. But to do this correctly requires them to have expert knowledge of the strength and characteristics of each material.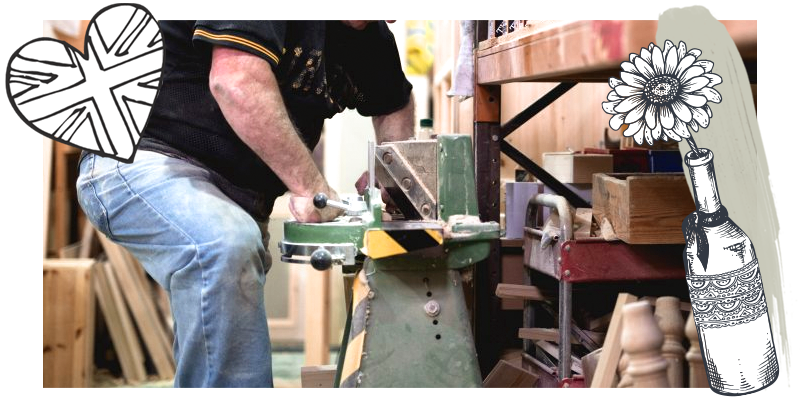 Material selection isn't just about wood, however. The cabinet maker should also know which glue to use for each type of joint. To ensure that we deliver the best of British painted furniture, our expert craftsmen need to know how each timber needs to be prepared for staining, painting and varnishing to create a superior finish.
‍
For example, a piece of painted wood furniture should be prepared differently from a stained piece. It is this depth of knowledge of the timber, construction methods and finishes used that makes handmade furniture superior.

Mastery of the tools
The average craftsman's tool bag for creating handmade furniture contains several tools including a router, jigsaw, orbital sander, biscuit jointer, boring jig, scraper plane and level, along with various chisels and drill-bits.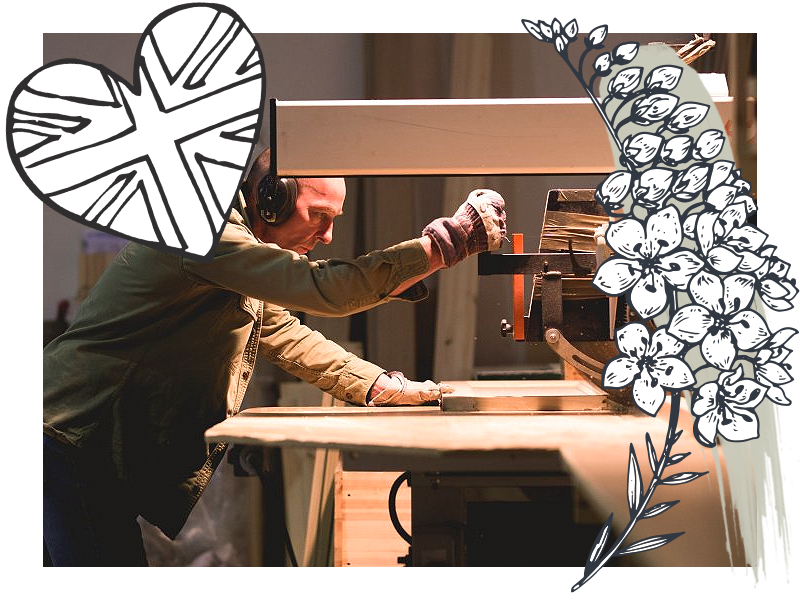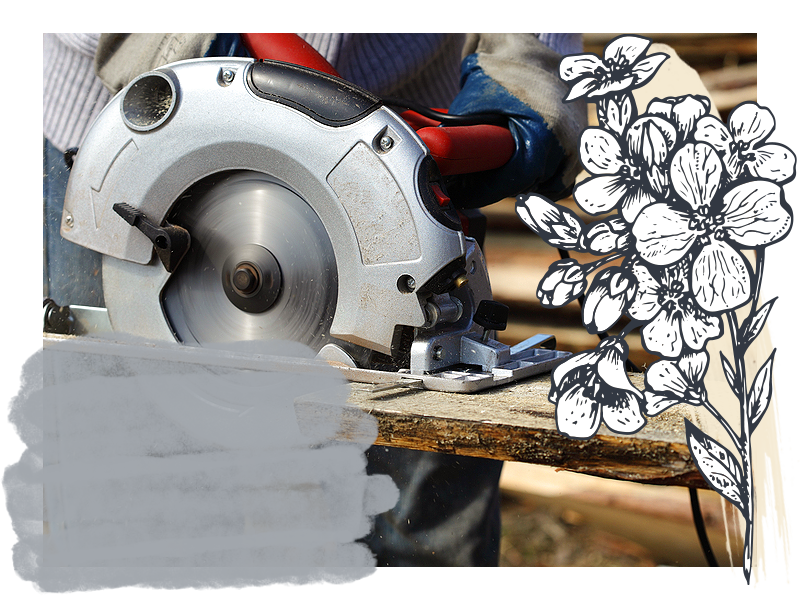 But merely owning the tools is not enough, they must learn how to master and become one with them before they can truly call themselves a master at creating handmade furniture. This can only be achieved with a great deal of practice.
‍
But once mastered there is nothing quite like watching a dedicated and experienced craftsman at work. Stand in awe as they expertly create dovetail joints that fit together with millimetre precision. Or as they carefully plane each timber to create a smooth blemish-free finish.

British-made bespoke furniture
So that is what makes handmade furniture more solid and superior to other types of furniture. Yes, it costs a little more, but the skill and craftsmanship used during construction ensure handmade furniture lasts much longer than mass-produced alternatives.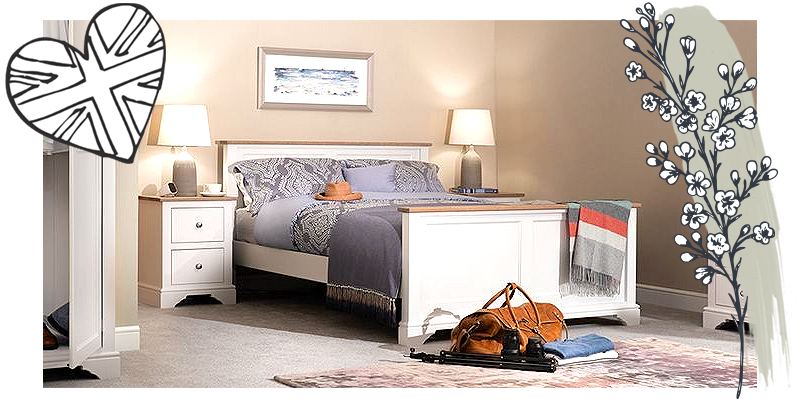 All our furniture, from our painted living room furniture to our painted bedroom furniture, is handmade by skilled craftsmen right here in the UK. 
‍
We only use the finest materials to make our furniture, some of our collections use a mix of different timbers and others a mix of timber and engineered boards. Each combination is chosen to best suit the furniture's style and purpose and each piece is assembled using traditional techniques mixed with modern machinery, which helps to create premium quality handmade furniture with a perfect mix of old and new. 
‍
Check out the complete range of quality handmade painted furniture today.

The Paint Room
View all the colours and wood finishes we have available for our bespoke furniture. Take a look and order your samples today.